Lee Karlinsky is Vice President, Alliances & Corporate Accounts at Descartes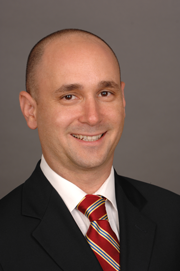 Home delivery is a hot button topic right now and a significant competitive advantage for omni-channel retailing. Our partner in Australia, The Bestrane Group, recently worked with Woolworths, Australia's largest retailer, to add logistics technology solutions to its business. Woolworths chose Descartes Route Planner™ and cloud-based Descartes Mobile™, modular applications that are fully operational in only a few months.
Why did Woolworths choose to enhance their home delivery services? Roger Steele, Head of Online Operations at the supermarket, wanted to see the continuation of acceleration of Woolworths' online grocery business. "The Descartes/Bestrane solution helps us address complex delivery requirements that contribute to customer satisfaction and an enhanced online ordering experience," Steele said. "It meets our needs today, and is capable of providing increased functionality as we expand and take on greater omni-channel retailing challenges."
This particular solution was expertly configured to fit Woolworths' need for a route planning and execution software suite that offers comprehensive reporting, real-time route tracking and optimization with the ability to manage routing via mobile devices. Already, Woolworths has seen a significant improvement in productivity and on-time delivery performance. Descartes and Bestrane are pleased to have helped Woolworths transform home delivery into a substantial competitive advantage.
Want to learn more? We recently hosted a web seminar examining home delivery as a way to leverage technology to transform logistics from a cost center to a profit center. Follow this link to view: Next Generation Home Delivery for Omni Channel Retailing.