Botlek Tank Terminal successfully transforms core business with Descartes' advanced European customs connectivity and compliance capabilities
Fred van der Heide is Vice President of Product Strategy at Descartes.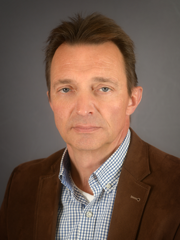 Botlek Tank Terminal (BTT), a leading tank terminal storage company, transformed its core business from the storage of grains to the storage of oils with the help of Descartes' advanced European customs connectivity and compliance capabilities. BTT stores and handles a wide range of fluids in the Botlek area of Rotterdam. The new and modern tank terminal is easily accessible by sea, river, road and rail. BTT offers a 420-meter platform and has its own train loading and unloading dock. BTT has plans to expand from the current 34 tanks with a storage capacity of 200.000m3, to a storage capacity of 750.000m3.
Why Descartes?
Charles Smissaert, Managing Director at Botlek Tank Terminal, describes the process involved in transforming the business. ""In the European oil storage business, the communication and exchange of documents with customs authorities is mission critical, much more so than with grain storage. With excise amounts in the millions of euros and operating permits at stake, the clearance and duty declaration process needs to be completely accurate. Descartes' solutions and expertise were important elements in finalizing the re-engineering of our processes and integrating our systems to support the new requirements of our business and our strategic growth plan."
Seamless Connectivity, Accurate Reporting
Descartes' Customs Compliance solution provides BTT with seamless connectivity to European customs authorities and is integrated with BTT's warehouse management system (WMS). Descartes' solution retrieves information from the WMS and aggregates customs duty values and other data. Customs clearance and duty declarations are then processed electronically and automatically. The solution also keeps track of stock and transactions related to both bonded and non-bonded goods and provides detailed monthly transactional reports to customs authorities.
Working with BTT during the transition of its core business posed unique and exciting challenges. Descartes and BTT's combined efforts in developing optimized workflow and compliance capabilities for the tank terminal industry have resulted in a strong solution portfolio that will help other organizations ensure compliance, maintain control, improve efficiency and enhance profitability.
Do you want to see this solution in action? Visit our Download Center to view the video showcasing BTT: https://www.descartes.com/documents/botlek-tank-terminal-control-and-compliant