Chris Jones is Executive Vice President, Marketing and Services at Descartes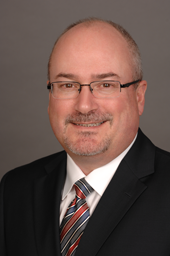 US LBM Holdings, LLC, one of the largest and fastest growing lumber and building materials distributors in the United States, is using Descartes' automated routing and scheduling technology to power an innovative mobile construction delivery solution. The solution, designed to improve contractor efficiency, combines advanced delivery route management and mobile handheld capabilities to help better manage construction projects.
US LBM was founded in 2009 and is the thirteenth largest lumber and building materials distributor in the country. They have more than 60 locations across 11 states. Their primary focus is on customers that require specialized services, such as custom home builders and professional re-modelers as well as multifamily and commercial contractors.
Why Descartes?
US LBM determined that they needed an automated routing and scheduling solution that was able to accommodate a highly variable environment that required great operational discipline and predictability. After completing all their research, they chose to go with Descartes because of Descartes' willingness to work with them to ensure all their requirements were met.
"In our dynamic industry, many orders expect delivery within 24 hours. It is paramount to our success that we meet those expectations and provide great customer service," said Senthil Arumugam, Vice President of Logistics and Inventory Management at US LBM. "By working with Descartes, we now have a solution that gives our highly mobile customers accurate and extensive real-time visibility into the details and timing of their construction site deliveries. We believe this mobile delivery management system is among the first available in our industry and will help our customers be more productive." 
Real-Time Visibility and Mobile Management of Deliveries
Descartes Route Planner™ is providing US LBM with dynamic delivery planning and execution capabilities and Descartes Mobile™ offers US LBM real-time two-way update capability to help improve its customer service and productivity. Descartes' solutions have helped US LBM in many locations to improve on-time delivery from 70% to 95% while decreasing costs by over 10%. The enhanced fleet visibility made possible by integrated GPS-tracking has helped US LBM to turnaround trucks more than 30% faster, resulting in better customer responsiveness and improved utilization.
US LBM's integrated mobile customer application offers a number of important services to manage orders. It integrates tightly with Descartes' solution to provide real-time delivery updates, proof of delivery and automated exception notifications. Paperless proof of delivery, enhanced by picture and signature capture functionality, has significantly reduced the number of customer calls and claims, and has helped US LBM to save tens of thousands of dollars every month with better delivery claim resolution.
US LBM has leveraged Descartes' real-time delivery route planning, execution and mobile solutions to achieve a classic "win-win" – improved customer satisfaction with more accurate and timely visibility into delivery times, as well as improved fleet efficiency and effectiveness. To hear first-hand accounts from US LBM and their customers, view the US LBM Customer Success video on our website.