Recognized for going above and beyond by improving the internal processes for customers and trade partners
Ed Ryan is Chief Executive Officer at Descartes
Descartes Excellence & Innovation Award, a peer-driven program, is presented to one deserving employee each quarter, in recognition for their contributions in helping to make Descartes' customers, partners, and fellow employees successful. Eligible Descartes employees must have demonstrated 'Innovation' by sharing valuable ideas to develop new or better processes, tools, methods, systems, products or services in support of Descartes' mission; and 'Excellence' by performing their job with integrity and to the highest professional standards, exceeding expectations while achieving exceptional results for external and/or internal stakeholders.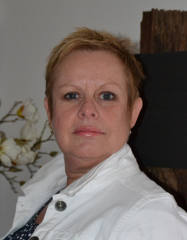 We are pleased to announce our second quarter award winner for fiscal year 2015, Paula Hokke, Solutions Manager based out of Rotterdam, Netherlands.
Paula's peers nominated her for her exceptional leadership in structuring the document exchange processes between Air Carriers and Air Freight Forwarders during a recent data migration project.
Descartes' Vice President of Network Integration Strategy, Jos Nuijten, noted in his nomination that Paula went above and beyond by improving the process of setting up new customers and their trade partners. "Paula has a very strong feeling of ownership when it comes to the Global Logistics Network (GLN)," said Jos. She always trys to improve processes around setting up new customers and their trading partners. Her efforts have resulted in a standard air setup that will make it much easier for Forwarders and Carriers to be integrated on the GLN."
Douwe Tolsma, Senior Vice President of GLN and R&D at Descartes, was impressed with Paula's high level of professionalism and very strong work ethic while working on the migration project. "By gathering and analyzing information about ad-hoc activations, Paula spearheaded a streamlined categorization and document routing model that enables Descartes to satisfy customer needs in a more predictable and transperant way," Douwe said."
We asked Paula to share her reaction to winning this award and her thoughts on being a member of Descartes' O.N.E. L.E.A.R.Ning T.E.A.M.:
"A bunch of years ago I joined Descartes with an ICT/ocean logistics background; since then I have worked in Supply Chain Visibility, Transportation Management, some Customs projects and now I am working in the Network Migration Team. I like change and Descartes is changing a lot which is why I like working with this company.
The Tradevision network we're migrating now is routing and processing air cargo messages, I did not know much about air cargo but I learned a lot since and, again, change!
The project is complex; we are not just migrating air traffic from the Tradevision servers but also message flows which already partly run on GLN, so we are (re)configuring without disturbing our customers' day-to-day message flows. All is being migrated into the new air configuration model. This model is based on the actual business roles of our customers; a same party type will send the same message types. The air model is structured and makes the configuration of new message flows easier and simplifies the maintenance.
I work with the Network migration team, a really great team that works hard but has fun, too. There is still an awful lot to do but I am convinced that we, together with GLN R&D and our colleagues working on air messaging projects, will make this migration a real success!"
At Descartes, our primary goal is to foster success for our customers, partners, and fellow employees. Paula's dedication to Excellence and Innovation is a prime example of successfully delivering on this mission every day.
On behalf of the Descartes' O.N.E. L.E.A.R.Ning T.E.A.M, I extend our congratulations and thanks to Paula for her award win.