Descartes fleet management survey points to a linkage between management's perceived value of the fleet and overall financial performance
Chris Jones is Executive Vice President, Marketing and Services at Descartes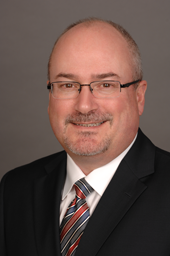 Fleet management is often overlooked as companies examine ways to improve performance while keeping their costs down. But fleets can be a competitive differentiator for companies that compete on delivery service, if businesses take the correct approach to fleet management. Yet what shapes the thinking, strategies and tactics of the top performers? How are they leveraging rapidly evolving fleet technologies to improve the value of the fleet without prohibitively increasing costs?
Descartes went looking for those answers by surveying 130 companies with fleets across the globe to determine how leaders think differently and the results point to a definite linkage between management's perceived value of the fleet and overall financial performance. We've compiled these results in a 55 minutes web seminar, recorded on Nov 30th, to provide you with a valuable opportunity to gain insights into the behavior of top performers, and to compare the results with your own organization's perspective and performance.
View a recording of the web seminar, Fleet Management: Strategies and Tactics of Top Performers
If you don't have 55 minutes to get into the details, I've distilled the results into four reasons why we are going to see a separation in competitive and financial performance between those companies that understand the true value of the fleet and those that don't. Read the blog post on Logistics Viewpoints.
What do you think of the results that show how top performers think and act differently? What is your organization doing to make your fleet more competitive? Let us know your thoughts in the comments below.