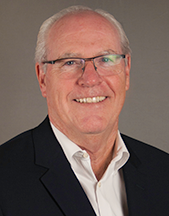 Brendan R. McCahill is Senior Vice President – Trade Data Content
Embracing the theme of Transforming the Customer Experience, Descartes Evolution Global User & Partner Conference was held in Naples, Florida and it did not disappoint!  Hosted at another great venue to spur engagement and interaction, the meeting offered insight into customer successes, a scorecard for the past year's innovation and the upcoming product roadmaps. With a record number of attendees and sessions, the three days were packed with opportunities to learn how the customer comes first as we continue to move our products forward. For the Global Trade Content (GTC) track at the event, we had plenty to share and had two customer speakers underscore our message.
Getting started on Day 1, GTC did a hands-on training session that highlighted the development completed to bring together the fruits of last year's labor. We have 'fused' our trade data with the datasets in both our Descartes CustomsInfo™ and the Descartes MK Denied Party Screening solutions to offer customers 360-degree insight into their trading partners, supply chains, taxes, and duties. With this enhanced product and integrated user interface, information to keep the customer safe if or when there needs to be a supply chain interruption risk assessment is only a few clicks away. We stand alone in offering this ability.
On Day 2, with customer presentations, 'Content is King' was the message delivered by our two speakers in the session of a practical application of the Descartes Datamyne™ product. We asked our speakers to showcase some 'on the ground' usages of trade data that help them gain market intelligence and stay informed in the dynamic world of international trade—and we did not disappoint on either goal with the speakers.
In a presentation displaying Descartes Datamyne trade data, Brian Jones of Nucor Steel showed how important the data is to keep an eye on competitors, whether it be taking market share or even using some 'creative descriptions' on the bill of lading to get around quotas and tariffs. Nucor takes advantage of the visualization tool, Descartes Datamyne™ Market Insight, supported by the Microsoft Power Business Intelligence (BI) platform, to display data in a format that helps users 'see' the issues they face. Michael Laidlaw of Pinnachem (a chemical consultancy and reseller) showed how to 'bounce back and forth between' datasets offered in Descartes Datamyne to find hidden suppliers and other supply chain 'antics' by some foreign shippers. Attendees were engrossed in seeing the ease with which to do this and tease out the key factors needed to assess the reality of the trading dynamics. The questions and comments came in quickly from the attendees as they clearly saw the benefit their business could gain with this trade content.
Both customer speakers agreed that trade data is paramount to the success of their business. Both also turned away from calling this type of information 'just data' and agreed that it is pure market intelligence—an imperative in today's trade world. Both speakers expressed little doubt that more companies could benefit from using the data.
On Day 3, in the roadmap session, we displayed an update to Global Trade Profiles, the joining of  Descartes CustomsInfo (a rich source of duties and tariffs)  data and our Denied Party Screening (DPS) solution (over 140 lists of DPS on a single platform) and how these are integrated into the Descartes Datamyne user interface. Look for bad actors, see which nations enjoy Free Trade Agreements (FTAs) by searching product names or HS codes, create alerts and set up recurring reports, all on your desktop. The roadmap also included the first hints of embedding parts of the Descartes Visual Compliance™ solution (a recent acquisition) offerings, alongside these existing Descartes products. Our developers are already busy working on these projects.
If you missed the event and want to learn more, vist to our website at www.descartes.com, request a demonstration or reach out to your account manager today. You can also save the date for Descartes Evolution 2020 ! Our event next year will take place in Ft. Lauderdale, Florida, March 17-19, 2020 at the Diplomat Beach Resort in sunny Fort Lauderdale..