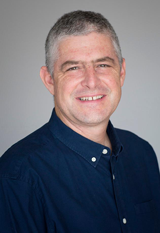 Descartes Evolution 2019, our annual global user and partner conference, has wrapped up, and it was another year highlighting customer success, insights into the past year's innovations and upcoming planned roadmaps. There was a record number of attendees and sessions, which was fantastic. With so many speakers, however, I found myself torn as to which sessions to attend while also finding the time to talk to as many customers as possible. I have provided a brief overview of the Purchased Transportation track for those who could not attend, and for the customers who came but could not get to all the sessions they wanted.
The "Purchased Transportation End-to-end Vision" for shippers kicked off the track, laying the groundwork for where Descartes sees transportation going. The theme was "convergence of transportation silos to improve the customer experience." As transportation has evolved, there are unfortunately still too many silos: dedicated fleet for customer delivery, TL/LTL common carrier inbound, parcel for ecommerce and retail/pool distribution. Furthermore, too often international transportation and domestic networks are not connected. With heightened customer expectations, expanding transportation networks, increased international trade, and the ongoing driver shortage, shippers must be innovative in leveraging all their assets and partners to reduce costs while meeting customer demands. In order to support integration of processes, organizations and information, enterprises need a transportation platform that supports all modes including fleet, parcel and pool distribution. Building on top of a converged model, Descartes is investing to tie together the silos through extended networks, optimization and machine learning and visualization.
For freight brokers, there was also an "End-to-end" session outlining Descartes' vision and strategy. The theme for freight broker solutions is all about "automation, integration and visualization." With the explosion of technology and "micro-apps" over the last 10 years, brokers are now looking for solutions that can tie all the technology together. The integration and automation applied to internal processes such as finding capacity, dispatching, payment, etc.; however, there is a huge opportunity for brokers who collaborate externally with each other, customers and carriers through networks.
The second day was packed full of customer presentations, which makes it my favorite day. Bestrane (a Descartes partner) provided an overview of how Coates Hire is using Descartes Transportation Manager™ to converge freight operations across for-hire fleet and common carrier. Steelcase, Inc. outlined how the company is using Descartes MacroPoint™ with real-time visibility to better serve customers, create efficiencies in the transportation team and become more proactive with internal and external customers. Toyota highlighted how the organization is leveraging real-time freight visibility on the inbound process to manage the distribution of parts to manufacturing, ensuring they do not have unexpected plant shutdowns. In addition, Toyota Motor Manufacturing Canada also uses the GPS data it collects from Descartes MacroPoint as input to improve their master routes and to work more collaboratively with carriers using fact-based information. Hallmark shared how it has connected domestic and international transportation to better serve retail customers and achieve end-to-end visibility using the Descartes Global Logistics Network™ and Descartes Transportation Manager. There was also a panel of freight brokers comprising Nolan Transportation Group, Echo Global Logistics and Redwood Logistics that discussed technology trends enabling growth.
The final day focused on the solution roadmaps, highlighting innovation from the past year, as well as currently planned capabilities to ensure our customers continue to leverage transportation to compete and deliver on today's customer expectations. Additions to Descartes Transportation Manager included expanded spot capabilities, including posting to load boards, as well as rate index integration and new optimization options for oversized and non-standard freight. Descartes MacroPoint for capacity matching has added new tools for sourcing carriers and increasing carrier utilization. The broker co-op has expanded dramatically in the last six months. Descartes Aljex™ development is focused on the next-generation version of the solution (commonly referred to as "V3"), which is a very exciting initiative to transform the solution and create even greater efficiencies with a streamlined user interface and new technology framework. Highlights for Descartes MacroPoint for real-time visibility were expanded mode and increased alerts, including new features to manage detention and temperature-controlled freight.
If you missed the event and want to learn more, reach out to your account manager today. Registration for Evolution 2020 in Ft. Lauderdale is already open, so don't delay and get your team signed up to attend.