Ken Wood is Senior Vice President, Product Strategy at Descartes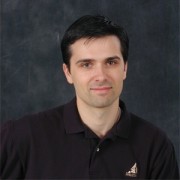 One of the world's leading consumer packaged goods (CPG) company came to us with the challenge of achieving top line growth in the highly mature CPG market.  They recognized that one of their most important assets for revenue growth was the extensive infrastructure of sales and merchandisers that worked in their retail customers' stores.  However, keeping this extensive network of resources in the field was a very expensive proposition, and like other companies in the industry, they needed to improve the productivity of the sales and merchandiser organization to meet growth and profitability targets.
The company had limited visibility to the actual logistics of the individual sales and merchandising personnel, which made improving productivity highly challenging.  The current merchandising process was "open loop", which meant it was manual and relied on the sales people or merchandisers to report the time they spent in individual stores, miles driven, product placed and miscellaneous expenses. The managers would have to phone each sales person or merchandiser with instructions on what stores to visit when and for how long, but they wouldn't have an understanding of what actually happened during the week.  They then used the data reported by the individual sales and merchandisers to determine hourly pay, mileage, miscellaneous expenses reimbursed and in-store activity (e.g. cases worked).
The answer to their challenge was to implement an on-demand sales and merchandiser management solution. This solution "closed the loop", through the integration of store visit planning, tracking of field activity and payroll authorization using the tracking data. Specifically it allowed this organization to improve productivity through reducing hours paid, mileage and miscellaneous expenses reimbursed and increase product merchandised in their retail customers' stores.
Results so far have been impressive – they include, but aren't limited to:
Working hour reduction
Reduced mileage reported for reimbursement
In-field activity increased (e.g. cases worked)
Improved customer field data (e.g. store location)
Reduced management time for payroll & reimbursement authorization
Rogue field activity reduction
An audit trail for dispute resolution
With revenue and profits on the line, optimizing resources in the field plays an important part in helping organizations compete and thrive. Without the tools to measure and monitor activities in real time, it is increasingly challenging to contain the costs associated with sales and merchandising. With a more efficient and integrated approach based on real-time insight, field organizations can coordinate these disparate resources in the most effective way possible, thus potentially increasing  productivity, sales and lower field operations costs.
For more information go to www.descartes.com/salesandmerchandiser