Ken Wood is Senior Vice President, Product Strategy at Descartes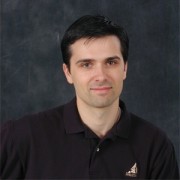 How does a business grow from being a one-person operation to one of the top 25 carriers in the industry? By constantly increasing efficiency and improving their customer service, that's how.
How do businesses continue to grow with fuel costs soaring, meeting the everyday challenges of running a business, and reducing their environmental impact? Well, in this day and age, they let technology do the work for them.
Descartes Route Planner On-Demand helped Big E Transportation, a wholly-owned subsidiary of Estes Express Lines, plan, optimize, and dispatch their routes across their entire home delivery network. Big E Transportation integrated a Descartes Mobile™ solution to provide real-time, two-way communication between dispatchers, customer service representatives and their mobile personnel. By keeping their company up-to-date on actual status, they became more responsive to the fluid nature of their business. And, customer satisfaction has improved through increased visibility.
Integrating dispatching and route planning systems can help you minimize route distances and reduce stop duration, fuel usage, and labor hours. You can enhance customer service and retention by improving on-time performance and more accurately predicting your delivery-window options. Regardless of the size or complexity of your business, you can significantly improve your operating performance, ultimately increasing efficiency, reducing your environmental impact, and improving your customer service. Click here for more customer success stories featuring Descartes logistics solutions.