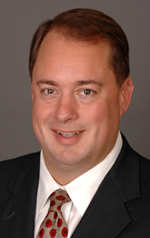 Ed Ryan is Chief Executive Officer at Descartes
On April 1st, 2014, we were excited to announce the acquisition of Computer Management USA, a leading US-based provider of security filing solutions and air cargo management solutions for airlines and their partners.
Computer Management, with headquarters in New York, has served the air cargo industry for over 15 years. Their solutions help air carriers to improve operational efficiency and streamline security filing and customs clearance processes, directly and through coordination with ground handlers and container freight stations. Computer Management helps strengthen Descartes' Customs and Regulatory Compliance platform with additional airline-focused functionality, and adds a community of hundreds of ground handlers and container freight stations to Descartes' Global Logistics Network.
We're really pleased to welcome Computer Management and its customers to the Descartes community. As part of Descartes, these users have access to a wider geographic range of customs filing solutions and additional value-added services for the air industry that leverage our Global Logistics Network, such as eFreight and Cargo2000.
We look forward to combining forces to broaden the capabilities and reach of our joint solutions, which help improve the efficiency and security of the air cargo industry.
For more information about Computer Management, please visit www.compmgmt.com.