Connect. Communicate. Collaborate.
Descartes is the global GS1 partner to deliver B2B integration, trading partner collaboration and connectivity to companies worldwide.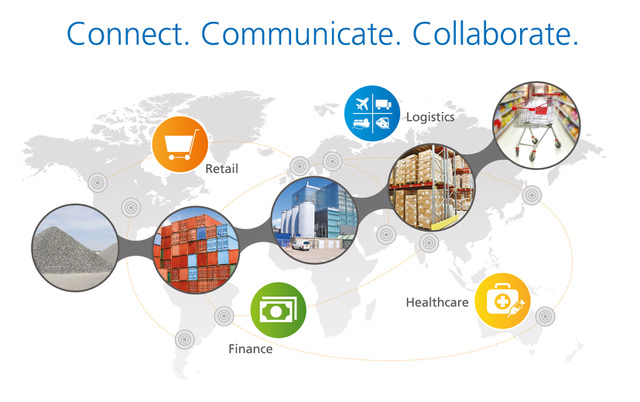 The Descartes Global Logistics Network™ is the standard for multimodal, inter-enterprise electronic data and document exchange. Connecting thousands of parties around the world, the Descartes Global Logistics Network enfolds all transportation modes and messaging standards in order to translate, transform and transmit commercial, logistics, customs and product data across systems.
Descartes facilitates a continuously growing logistics community with over 220,000 parties in 160+ countries. All connected parties and their trading partners, big or small, benefit fromour network through improved automation, optimized logistics processes, reduced implementation time and optimized ROI. The Descartes' network services ensure the required speed and scalability to compete in today's logistis world. Read more.
GS1 and Descartes partner together on a global level to make standards work in communities and industries like retail, logistics, healthcare and finance. Descartes sponsors several local GS1 events. For a full overview of our events globally please click here.