Surviving Peak Season & Beyond
Essential Strategies for a Resilient Global Supply Chain
---
How Will We Be Able to Tell When the Global Shipping Crisis Ends? 
Observers predict the global shipping crisis to continue through 2022.
Descartes will highlight the U.S. Container Import Report on a monthly basis to give importers and LSPs a better view into the continuing global shipping crisis.
In the interim, importers should view this situation as more than a short-term problem and see it as an opportunity to invest in their supply chain resiliency for the future.
The Global Shipping Crisis
The global shipping crisis is one of the top stories of 2021 and every day there are multiple editorials speculating when it might end. While there are many reasons it exists, from trade policy to the coronavirus pandemic, decomposing all of them to find a single root of the crisis is not possible. However, there is one place — global trade data — where we can look to see if there are any trends to provide guidance.
Prior to the pandemic, Americans were in an "experience economy" where they, especially younger Americans, were foregoing ownership of "things" and devoting their disposable income on services and experiences such as travel and events. The pandemic ultimately put a halt to most of the services that were driving the experience economy. However, disposable income for many Americans didn't fall and, instead of "doing something", they've now turned to "buying something". From appliances to furniture and outdoor sporting equipment, sales of durable goods or "stuff" have dramatically increased

During this shift in consumer spending, the global shipping crisis has compounded issues facing U.S. importers. We can look at the volume of imports (in twenty-foot equivalent units – TEUs) and see the changes. The chart below speaks for itself and reflects the extent of the current shipping crisis.
Learn What You Need to Do Now to Stay Ahead
As carriers and ports work through the global shipping crisis and the subsequent backlog, now is the time for you to invest in your supply chain resiliency.
Our essential guide has been developed to help you mitigate risks and protect your business from costly disruptions.  
Get Your Copy Today!    
Topics include:
The global impact of supply chain disruptions

Supply chain visibility and risk reduction

Transportation flexibility

Alternative supplier sourcing 

Best practices to mitigate disruption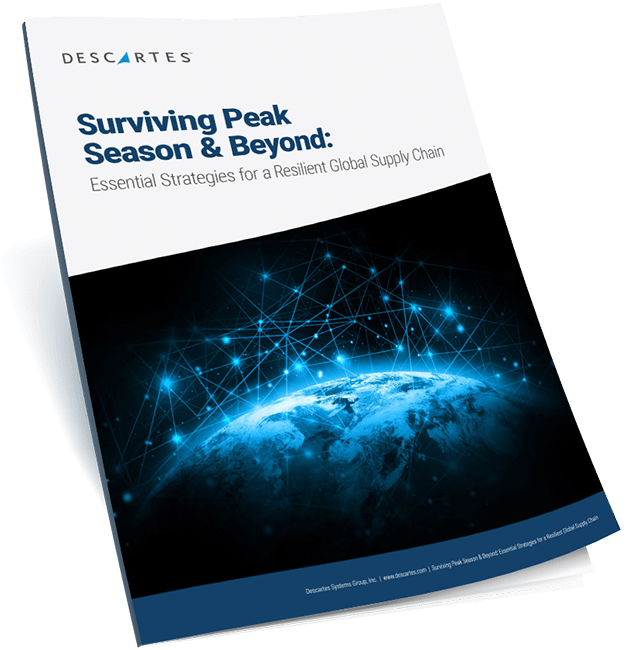 Download the White Paper: