U.S. Supply Chain Vulnerability Analysis
What President Biden's Supply Chain Review Executive Order Reveals, and Risk Mitigation Strategies
---
The Biden Administration recently ordered a review of U.S. supply chains to prevent shortages, that have been exacerbated by COVID-19.
This white paper analyzes the current situation to offer a perspective into what the Biden Administration's review could reveal, as well as provides insights to all companies – not just U.S. businesses – on how to mitigate supply chain risk.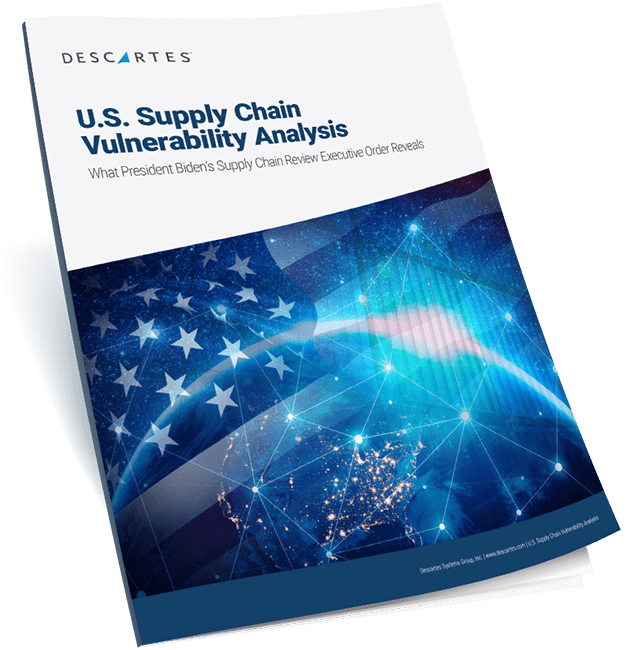 See the Potential Impact of Shortages on Key American Industries
The order, aimed at maintaining America's economic competitive edge and strengthening its national security, focuses on four key industries – semiconductor, pharmaceuticals, large capacity batteries, and strategic minerals.
This report covers important trends, insights, and other important information that business leaders need to be aware of.
---
Key Focus Areas Include:
Industry vulnerability scores

Review of current conditions

Supply chain risk mitigation strategies
---
Looking for more information about Descartes Datamyne?