Real-time connectie en samenwerking met carriers en Logistics Service Providers (LSP'ers)
---
Van de boeking van uw shipment, tracking en bewijs van levering beter inzicht en meer controle op het transportproces.
Uitwisseling van digitale data binnen een netwerk van duizenden forwarders, air carriers en andere spelers in luchtvrachtverkeer.
Elektronische berichtenuitwisseling voor zeevrachtvervoerders en hun handelspartners ter verbetering van boekingen, management en inzicht tijdens de vaarten.
Het grootste internationale netwerk voor transportbedrijven en hun partners voor afspraken, boekingen, track en tracing tot en met de daadwerkelijke levering en overdracht eigendom.
Connecting carriers and trading partners to enhance visibility and accelerate express and postal shipment processing
Het Descartes Global Logistics Network™ — de connectie naar carriers en LSP'ers, multi-modaal en internationaal.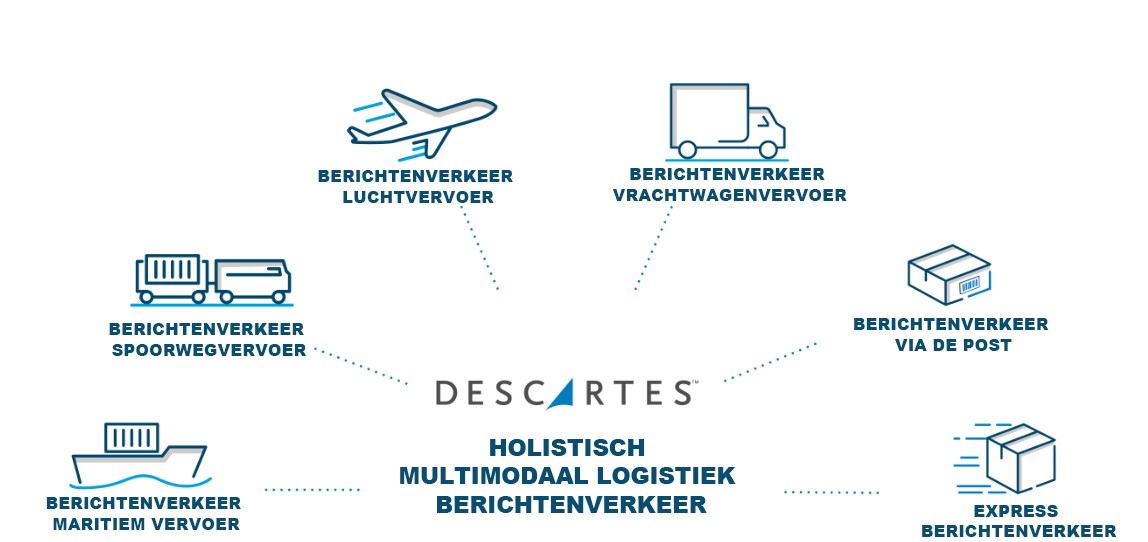 Digitaliseer inefficiënte handmatige processen

Verbeter accuraatheid van data
Reduceer vertraging van dataoverdracht in de supply chain

Synchroniseer werkzaamheden van handelspartners — Jonathon Dale, Commercieel Manager, Cargo CMCL & Ventures, Air New Zealand
---
"Nu hebben we een digitale oplossing om op elk moment de exacte locatie van de zeecontainers en de status van de lading te bepalen."
Wilt u een demo zien?
---
Bronnen
---
Animatie: Electronic Airway Bill (eAWB)
Kortere communicatielijnen binnen de air cargo supply chain
EgyptAir Cargo
EgyptAir Cargo breidde internationale netwerk uit door automatiseren postzendingen