This November, we hosted another in-class training session at the Descartes Education and Training Center in Atlanta, GA. Seventeen trainees successfully completed the Descartes Route Planner™ Super User Training class, which focused primarily on providing trainees with a working knowledge of the product's advanced capabilities. This will enable our customers to maximize the value they are receiving planning and scheduling with Descartes Route Planner. In addition, we covered solution best practices as they relate to the needs of customers that attended the session.
In-class training gives Descartes customers the opportunity to share experiences and best practices while not being distracted by their hectic work schedules. At the conclusion of the class, trainees received their certificates of completion.
" With these in-class sessions , we create an environment where our customers have the opportunity to learn from industry experts and share experiences with different customers. The enthusiastic reactions we have received from our customers are an important driver to continue hosting these sessions. We are continuing to create new materials and plan to host many more sessions in the future." said Kjartan Ouwerkerk, Manager Education and Training at Descartes.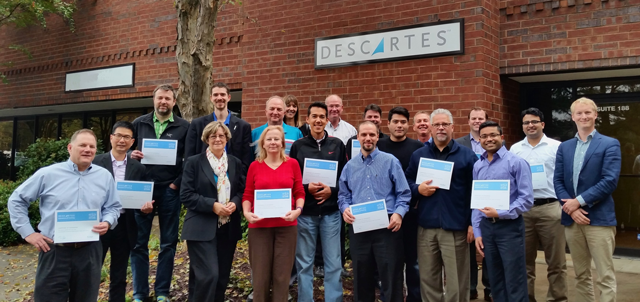 About Descartes Education and Training
Descartes Education and Training is dedicated to offering high-quality standardized training to our customers. Goals include helping our customers improve their proficiency with Descartes solutions, gain a better understanding of core solution capabilities, improve their understanding of how the solutions can help to improve their operations and share implementation best practices.
If you would like to schedule a training session, have questions about the program or would like to receive pricing information, please contact the Descartes Education and Training Center team via email at det@descartes.com, or by submitting a comment below.