Evolution of Compliance, 3rd Party Risk Management, and the Russia-Ukraine Crisis
Seven Steps to effectively address OFAC's 50 percent rule and other emerging compliance requirements
---
Challenges and Opportunities in Emerging Compliance Requirements
Compliance with Sanctioned Ownership Screening requirements, as per OFAC's 50 Percent rule and similar regulations, is especially challenging at the best of times. Although the guidelines are clear, there are no official lists to screen against and the number of entities impacted increases with every new sanction related to the conflict in Ukraine. 
Additionally, the U.S. has issued a flurry of new compliance rules aimed at preventing companies from unwittingly supporting the military in so-called "countries of concern". These include the expansion of the Military End Use rule (MEU), the adoption of the Military Intelligence End Use list (MIEU), new due diligence and licensing obligations, and continued emphasis on not engaging with companies which has significant shareholding by denied parties.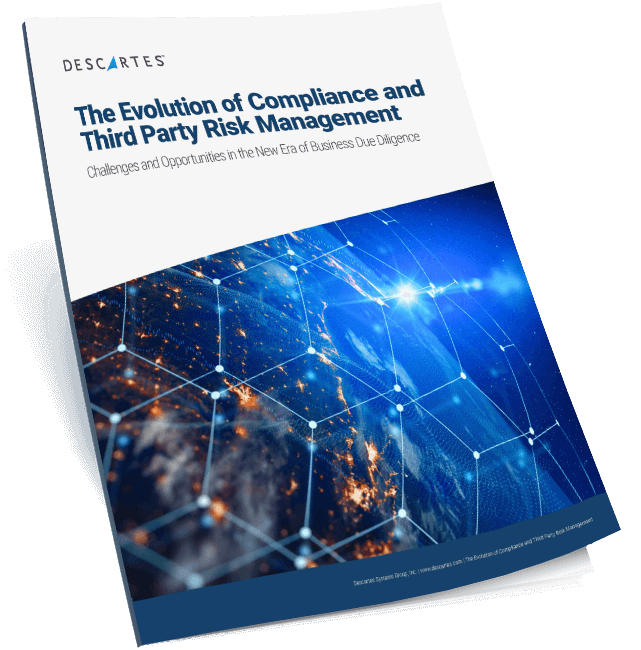 How to Meet Emerging Compliance Requirements
The expectation is for companies to be more accountable in the compliance process than ever before. Take, for instance, the surge in sanctions against Russia and Russian entities, and U.S. and EU Sanctioned Ownership Screening requirements, including OFAC's 50 percent rule. Other examples include the U.S. Military End User regulations, as well as continued promulgation of new sanctions.
Organizations face challenges with these emerging compliance requirements because governments are increasingly giving directional guidance, rather than explicit instructions, such as exact directives to screen against set denied parties lists. But effective compliance provides opportunities for business growth.
---
Key Focus Areas Include:
Current Regulatory Trends

Strategies for Compliance

Seven Steps to Business Growth