Supply Chain Action Guide
Identifying and Assessing New Sources of Supply
---
Save Significant Time Identifying New Suppliers
To compete successfully in today's business world, companies need to easily identify alternative sources of suppliers more efficiently than ever before due to intensifying competition, frequent tariff changes and supply chain disruptions. 
Using Descartes Datamyne, you can find new suppliers by drilling down into bills of lading and customs declaration data and search by country, HS code, volume, product description, among others.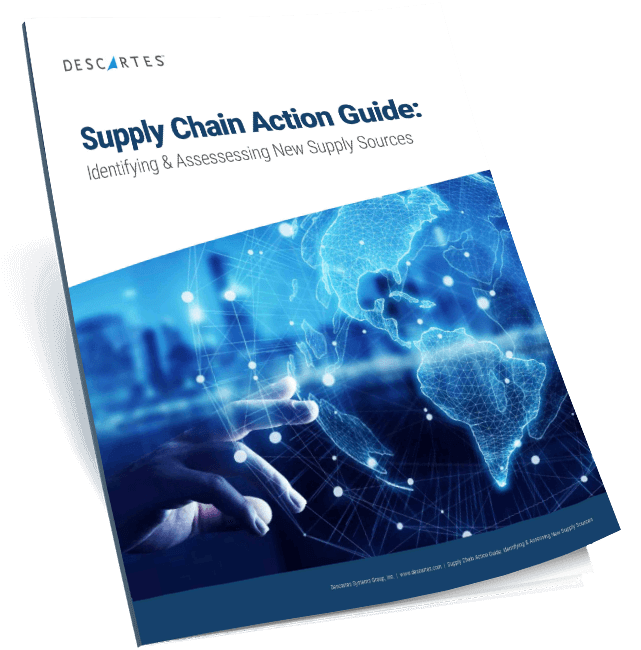 ---
As the global economy recovers, it is critical for businesses to have a clear-eyed view of current market realities.
---
Save Time and Effort
Research multiple markets simultaneously via a single global database
Fast Data Analysis
Reports generated in a format that makes it quick to pinpoint new suppliers
Improved Bottom Line
Drive growth by identifying opportunities that match business requirements 
Download Now!