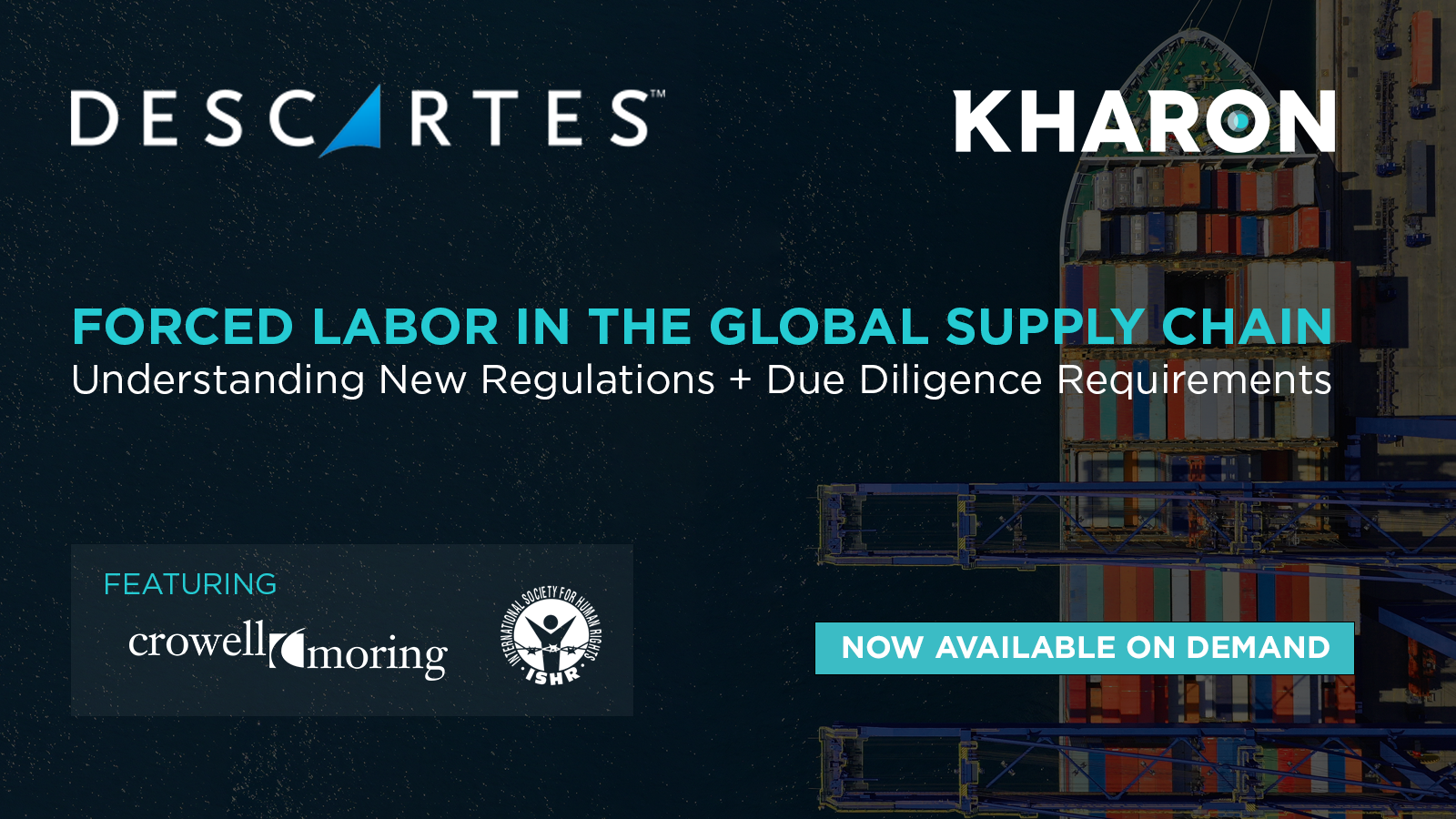 New and emerging regulatory requirements around the world related to forced labor are shifting the burden of proof to industry to provide evidence that imported items are not produced with forced labor. 
The U.S.'s Uyghur Forced Labor Prevention Act, the German Supply Chain Law (LkSG), the proposed EU ban on products created using forced labor, and Canada's Fighting Against Forced Labour and Child Labour in Supply Chains Act all pose significant due diligence requirements for companies across all industry verticals. 
In this session, experts from Kharon and Descartes are joined by Carolyn Krampitz & David Stepp, Crowell & Moring and Matthias Boehning, International Society for Human Rights. The session will provide an overview of new global regulatory requirements, expectations for industry, and due diligence best practices.
---
Watch the Webinar