Global Shipping Crisis
Global Trade Intelligence Key to Minimizing Supply Chain Impact & Delays
---
U.S. Import Volume at Record Highs
October's rebound from the slight drop in September proves that the crisis is not yet ready to abate. Overall, October 2021 was 9% higher than 2020 and 22% higher than pre-pandemic 2019 at 2.55 million TEUs. The 2021 TEU volume should hover between 2.4 – 2.6M TEUs monthly through the end of the year and will likely continue through 2022.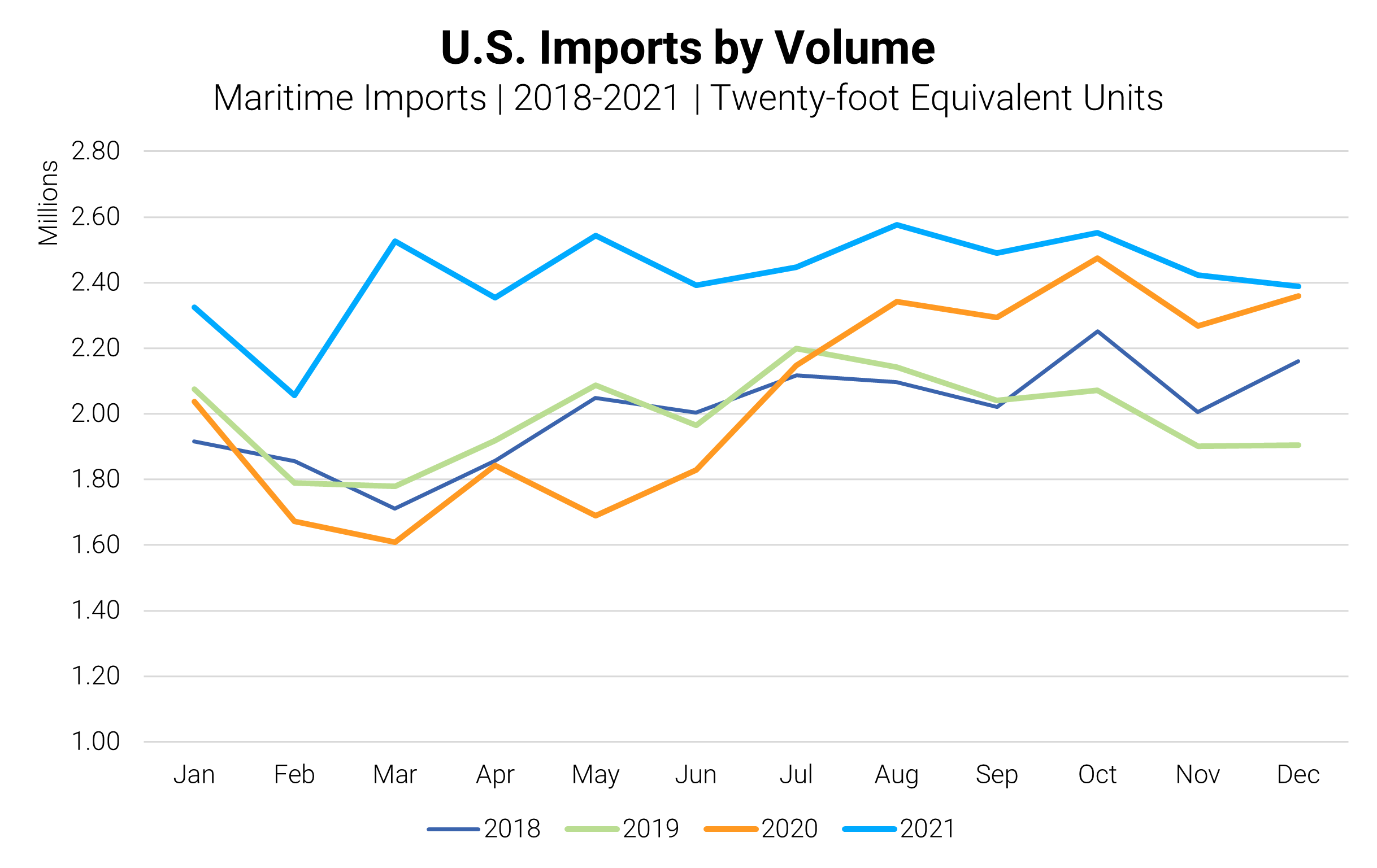 Explore the Strategies of Top-Performing Companies
Global supply chains are struggling to secure inventories and beat port congestions. With latest figures pointing to the supply chain crunch continuing well into 2022, the situation for many organizations could go from bad to worse unless they have solid strategies in place. 
To further understand how the situation is impacting the supply chains of our users, Descartes recently conducted a benchmark survey and uncovered the supply chain resiliency strategies of top-performing companies. 
Get your copy of our benchmark survey results and discover critical steps you can take to reduce risk and create a more resilient supply chain.
Get Your Copy Today!    
Topics include:
Economic Trends Making the Greatest Impact
Effects of Overall Market Change on Supply Chains
Strategies of Top-Performing Companies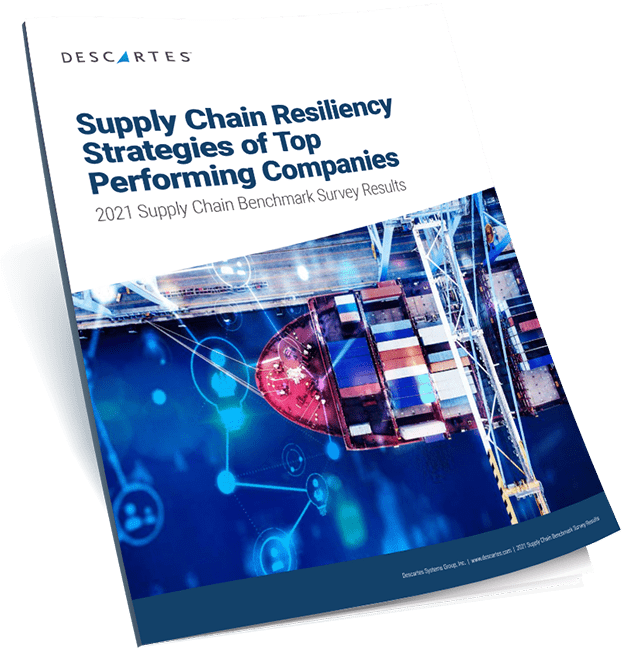 Download the White Paper: