Healthcare Exclusions Screening
Six Steps for Enhanced Compliance
---
Protect Your Institution's Image and Reputation
International regulations ban certain individuals or organizations at home and abroad from working with U.S. businesses. The intention is to prevent fraudulent activities, abuses, or national security issues. More importantly, healthcare exclusions compliance helps facilitate organizational goals and enables growth.
When it comes to following these rules and regulations, it's important to understand that the healthcare industry is no exception.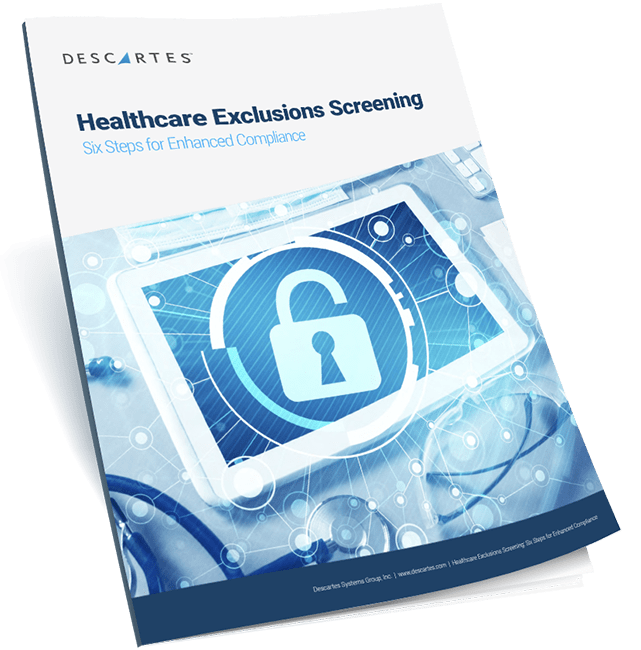 Complying with Healthcare Exclusions
While consistently screening for sanctioned and excluded parties at a high level is difficult, the importance of maintaining strong compliance cannot be understated. Discovering how you can help your organization in this manner is vital, whether you are a dedicated export control officer, a compliance leader, a research compliance and integrity manager, or even General Counsel.
The more partnerships you make with third-parties and the more you expand business operations into other regions, the more risk that needs to be managed through exclusions screening.
The goal of this guide is to provide healthcare organizations with actionable steps they can follow to achieve compliance within their field.
---
Key Focus Areas Include:
Identifying the Right Watch Lists

Who Your Organization Needs to Screen

How to Leverage Technology for Optimal Compliance