Engaging the customer from purchase to post-delivery enhances the customer experience, improves delivery success and reduces the cost to keep customers informed. Delivery information is the cornerstone of an end-to-end engagement strategy from confirming the delivery appointment, to notifying that the delivery is underway, tracking the delivery progress, documenting the delivery and measuring the delivery experience.
The lessons learned from delivery innovators across retail and other industries around the globe are that technology and a willingness to break from traditional logistics thinking are what separate their performance from the rest of the pack. Technology is an incredibly important enabler of world class delivery performance as its impact spans from demand generation to the post-delivery experience. This ebook explains the strategies, tactics and technological approaches that create an end-to-end delivery experience that makes a difference.
Download the Home Delivery Best Practices eBook to learn more about the approaches to last mile delivery with today's most advantageous strategies and tactics.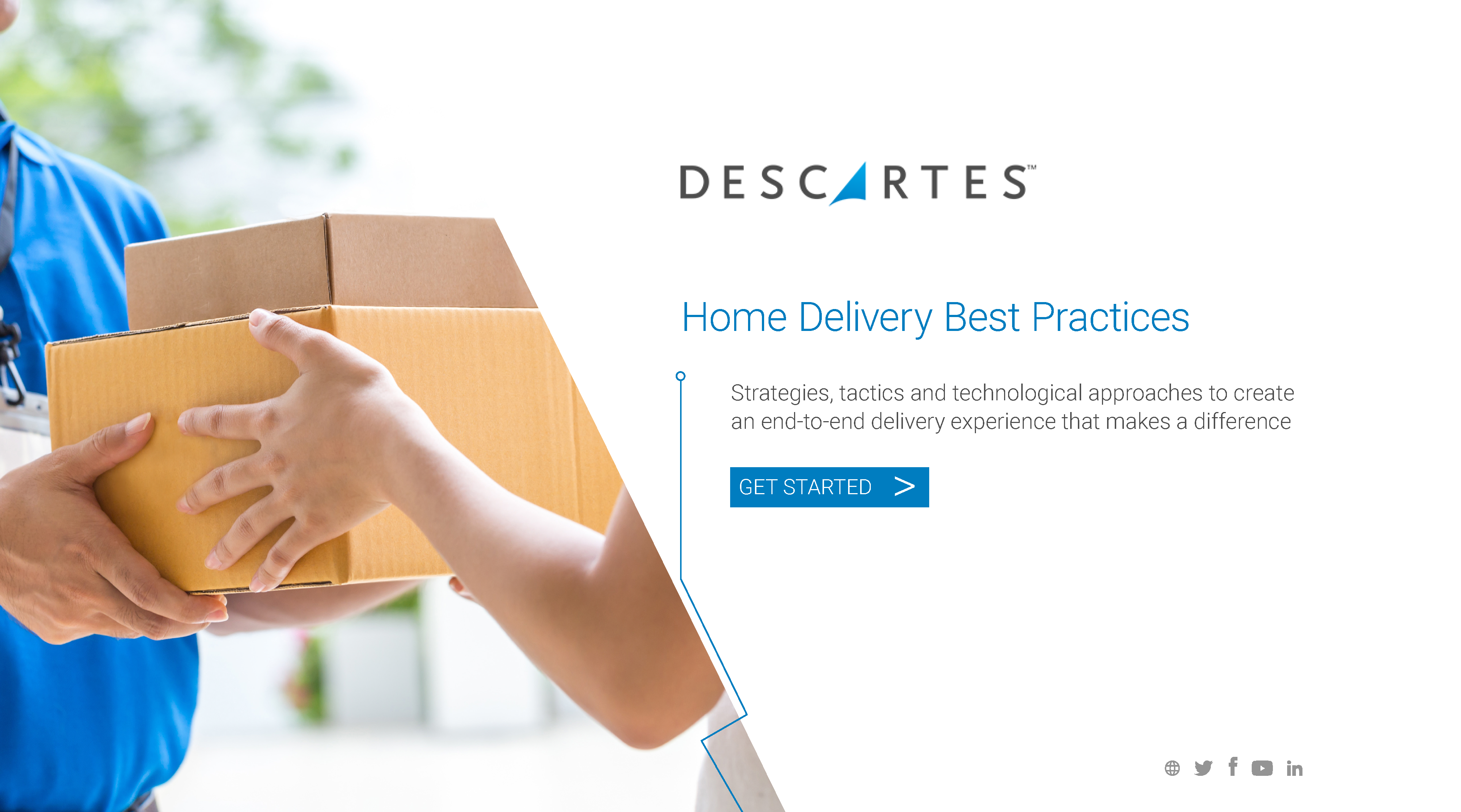 Download the Guide: