What to Look for in a Best-in-class Ocean Visibility Solution
Are your customers looking for up-to-date information about where their ocean shipments are on their journey? Do you know where some of your ocean shipments are some of the time, but not where all of your ocean shipments are all of the time? Is manually checking carrier portals causing workflow bottlenecks?
These challenges are why we created an innovative technology called Descartes Advanced Ocean Tracking™, a leading-edge solution that allows Logistics Service Providers (LSPs) to track their shipments in real-time at the container level.
In order to better evaluate the solution, we developed this buyer's guide to not only cover what Descartes Advanced Ocean Tracking does, but also to explain how each of its features can benefit you, help you determine if the technology is the right match for your business, provide a clear overview of how our purchasing process works, and how the solution can help you elevate operations.
Want to Learn More about Advanced Ocean Tracking?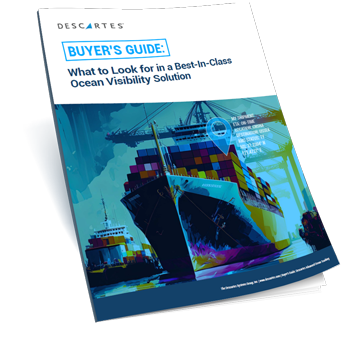 Download the Guide: