Get the Fourth Installment in the Series: Global Price Management
A new class of digital solutions for forwarders has emerged called Global Price Management (GPM) that is helping forwarders differentiate their service offering and improve the bottom line.
Filled with easy-to-understand take-aways, this installment covers how digital forwarders are ensuring they stay profitable while thrilling their customers with competitive and accurate quotes, shipment choice, and digital customer experience!
About the Series:
Customer-Facing Enablement – Read how to meet customers' high expectations for online visibility, continuous communication, and self-service access.

Collecting Data and Effective Integration – Discover why seamlessly passing and collecting data to and from customers and logistics partners is fundamental to effective digitization.
Effective Automation – Automating as much manual work as possible can free resources and help forwarders untangle from legacy analog-driven, labor-intensive processes.
Global Price Management – Learn how forwarders are combining a digital customer booking experience with automated price management to capture market share and improve profitability.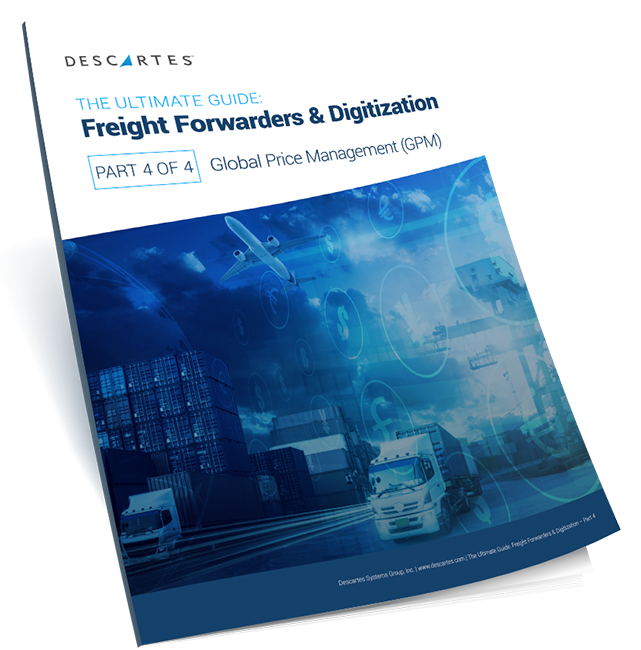 Download the Guide:
Complete the form to download the fourth installment.