Analyze Import/Export Shifts, International Transportation Flows and Trade Trends
---
Descartes provides the industry's most comprehensive source of import/export data and trade research tools to monitor shipment volumes, benchmark performance against competitors, explore new markets and discover new customers and suppliers.
Import/export data that enhances competitive intelligence and enables better decision making
Use trade and transportation flows to identify new opportunities to increase sales
Highly visual analytics platform based upon the world's largest global trade database
API to stream up-to-date trade data directly into business systems
Innovative Cloud‐based Solution and Easy to Use Analytics Tools That Simplify and Enhance Global Supply Chain Research
---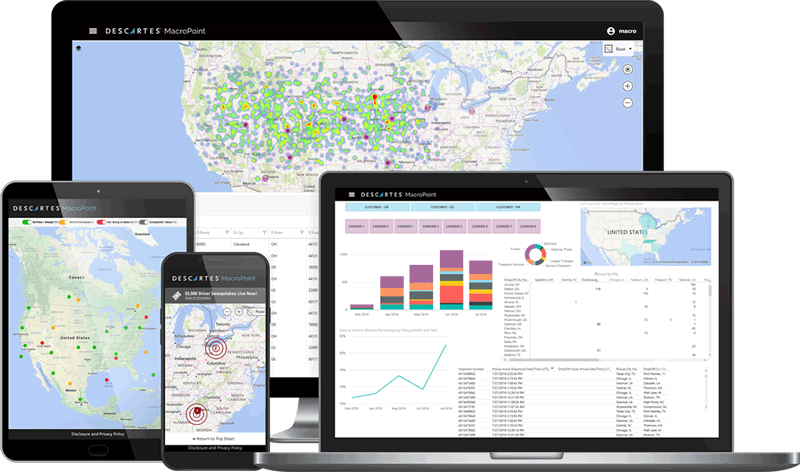 The Descartes Datamyne™ solution covers the global commerce of 230 markets across 5 continents. Leading manufacturers, retailers, wholesalers, transport and logistics service providers, management consultants, legal practitioners and industry analysts around the globe use the solution's timely, accurate and granular data to gain insight and make better global trade decisions.
---

— Rob McInnes, Manager of Business Development, Halifax Port Authority
"With Descartes Datamyne, we can offer existing and new customers the services they need because the data on U.S. shipments is both comprehensive and timely and we can act upon research results quickly. With so much competition, you must be fast. It's difficult to imagine how we could have competed as effectively over the years without having quick access to such information."
Data you can trust
---
Descartes' ISO 9001 certification of the Descartes Datamyne product is a testament to our dedication to credible and trustworthy data. Committed to upholding global quality standards, we strive for continuous improvement, customer satisfaction, and operational efficiency.
Ready to see Descartes Datamyne™ in action?
---
Additional Resources
---
Industry Report
Download the must-read commodity guide on market trends & the impact of Coronavirus on U.S. imports
Solution Overview Animation
Improve Processes in Trade Compliance and Pinpoint Import and Export Trends
Looking to meet with a solution expert?