Better Manage Customers' Purchase Orders and Achieve Higher Levels of Warehouse Performance
---
Handle all receiving, put away, order consolidation and shipping from local or remote locations
Manage inventory details down to the row, rack, and slot location for better control
Provide real-time shipment visibility to enhance customer service
Suppliers can manage purchase order details and update shipment status to provide enhanced visibility
Manage the customers' purchase order and shipment life-cycle to expand service offering and grow revenue
Analyze purchase order and shipment life-cycle performance to identify challenges and opportunities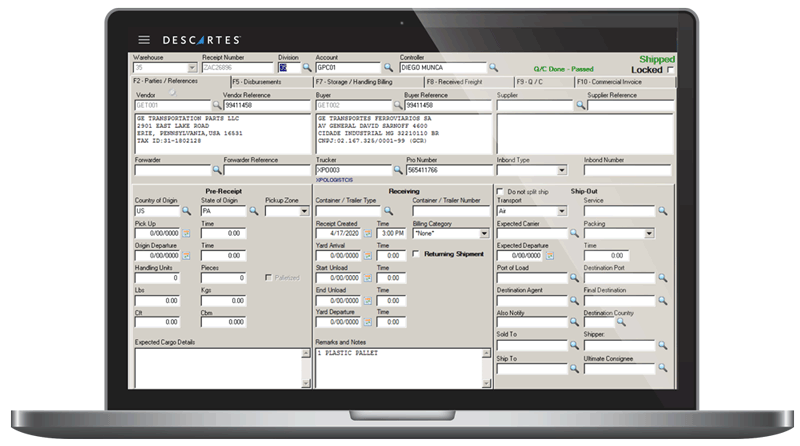 Descartes enables logistics service providers to create stronger customer relationships while improving top and bottom line performance.

— Clement Chin, Executive Partner, North America 3PL, LLC
---
"Descartes' OneView WMS is a state-of-the-art solution that provides us with the ability to better manage and track shipments as they move through our facility. We chose Descartes because of the expertise of their team, understanding of our processes and requirements, and potential for rapid return-on-investment."
Ready to see Descartes Warehouse & PO Management in action?
---
Additional Resources
---
On-demand Web Seminar 
Learn how to better manage shipment rates and operational processes.
Customer Success
Encore Forwarding Better Handles Shipments Worldwide with Descartes
Looking to meet with a solution expert?