Ecommerce Shipping & Fulfillment Solutions
---
Enabling Supply Chain & Logistics Excellence from Sale to Delivery 
---
Descartes helps enable efficient, flexible and scalable ecommerce operations through pre-connected leading marketplaces, and comprehensive warehousing, shipping and mobile fulfillment solutions.
Enabling the End-to-end Ecommerce Supply Chain
---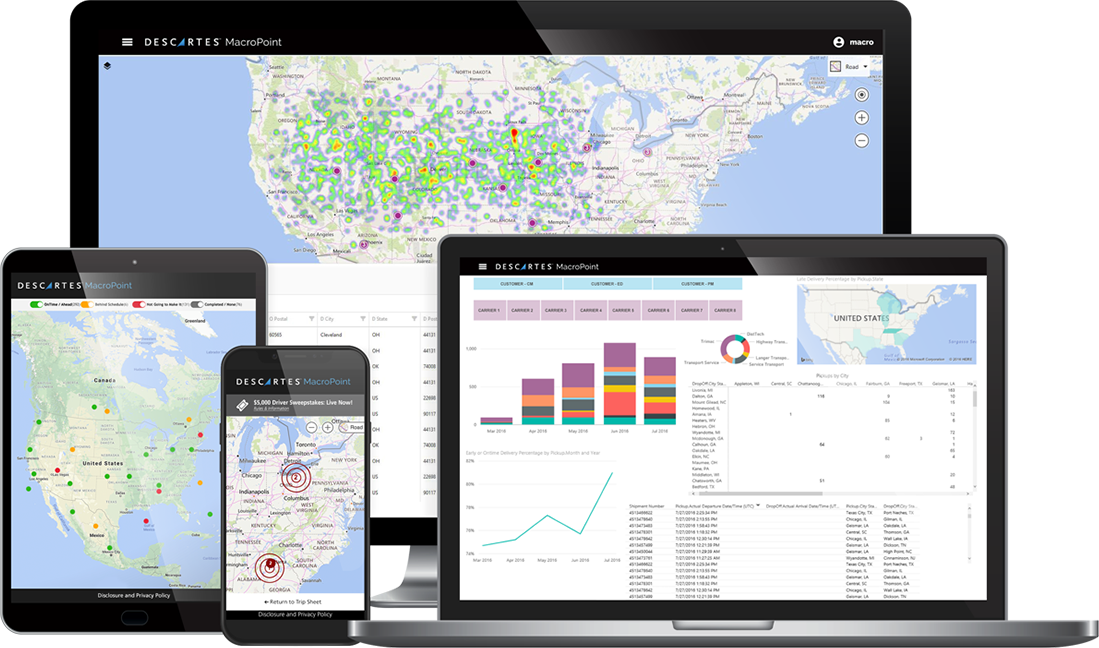 Our solutions enable your fulfillment and delivery operations to scale and differentiate through channel connectivity and seamless communication with trading partners, and advanced warehousing, shipping and home delivery capabilities.
Our Customers Are Thriving with Descartes Ecommerce Solutions
---
20 mins
New Employee Training Time
80%
Increase in Pick Productivity
20%
Reduction in Shipping Costs
"Descartes' solution completely automated the labelling and shipping process, saving us serious time and resources."
- Stewart Arrojo, IT Manager, Dia-Foot
"The ability to do everything in one shipping platform, including processing incoming orders and rate shopping for the best price and delivery options for parcel and LTL, saves us both time and money."
- Nick Kierpiec, Director of Operations, ZUP
Ready to See Descartes Ecommerce Shipping & Fulfillment Solution in Action?
---
Wizard Distribution Uses Descartes Ecommerce Order Processing Software to Enhance Speed
---
"Our experience, from the first time we used Descartes ShipRush to now, having shipped tens-of-thousands of orders, is that the solution has been priceless for our business. It is fast, efficient and simple to operate." 
— Billy Carmen, Owner, Wizard Distribution
Using the system on tablets or smartphones, Wizard now automatically receives customer orders from its own online marketplaces, Amazon (in the U.S. and in multiple countries worldwide), eBay and more in one easy-to-navigate dashboard. 
Looking to meet with a solution expert?