Save Significant Time Identifying New Suppliers, Markets, Customers, and Products
---
Descartes provides the global trade and supply chain intelligence tools needed to stay ahead of the competition by generating new business leads and opportunities faster than ever before – including import, export data with company and contact names.
Research multiple markets simultaneously via a single database – the largest searchable global database of its kind.
Reports delivered in a format that makes it quick to analyze trade patterns and competitive trends.
Drive growth by efficiently pinpointing opportunities that match business requirements.
Stream up-to-date global trade and supply chain data directly into multiple business systems.
A Highly-Effective Solution that Pinpoints Opportunities Utilizing Supply Chain Intelligence
---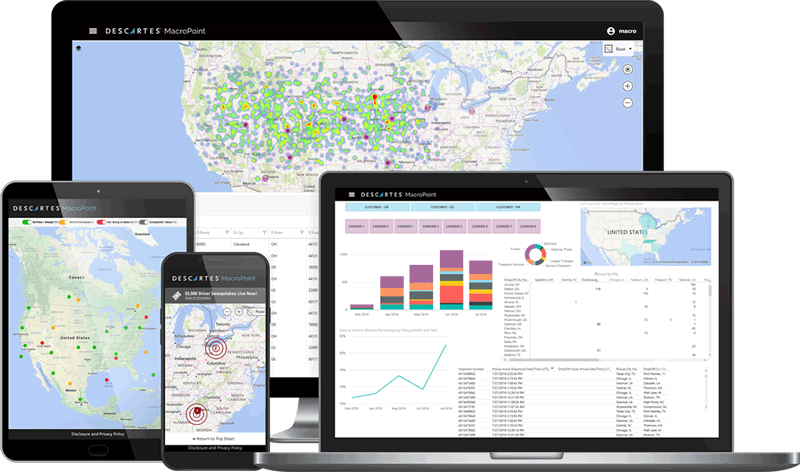 Drill down into bills of lading and customs declaration data, and search by country, HS code, buyer, supplier, quantity, TEUs, and product description. Explore and investigate opportunities in existing markets or unlock business potential in new ones. Drive growth by pinpointing sales leads and other new opportunities that match business requirements.
---
An Affordable Solution to Help Businesses Quickly Enhance Their Competitive Edge
Detailed and Up-to-Date Data
Access a range of in-depth data, including company names, HS codes, and destinations
Interact with an intuitive dashboard to build, export, and share queries and reports
Drill down into BOL data and other Customs filings covering all industry verticals
All subscriptions include training and phone and online chat support
— Heather Andrea Ranck, Office Director and Global Rural Team Leader, U.S. Commercial Services
"[Descartes Import & Export Data] is a huge advantage to our clients, and it's truly an evolutionary step to be able to provide this level of global market data."
Ready to see Descartes Datamyne™ in action?
---
Additional Resources
---
Success Story
Port Of Halifax
Learn how Port of Halifax used Descartes Datamyne's Global Trade Intelligence to drive up sales and increase revenue.
Industry Report
Commodities Report Big Book–Guide on Import and Export Trends across industries
Looking to meet with a solution expert?