Global Trade Intelligence
---
Better Global Trade Data Drives Better Insight
---
Maximize margins, find new prospects and suppliers, and vet trading partners through an extensive array of global trade, duties, tariffs, agreements, regulations and restricted party data and services.
Gain the Global Trade Intelligence Advantage
---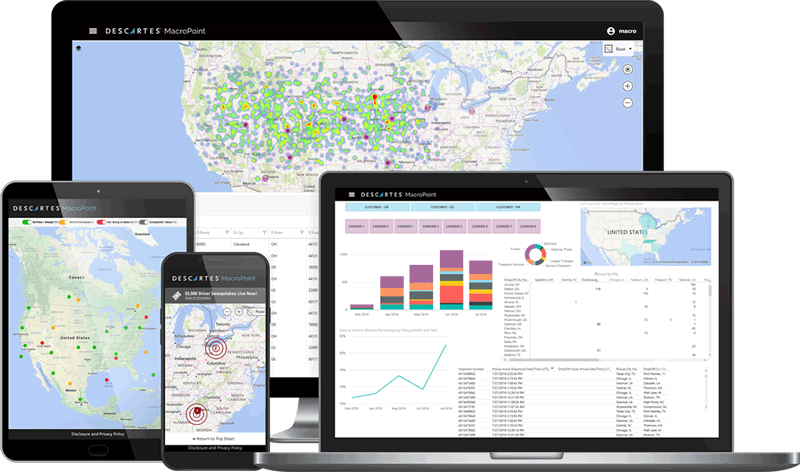 Descartes can help your business work smarter by making access to and analysis of global trade data easy. Our suite of solutions helps businesses achieve higher trade compliance rates, reduce duties paid, minimize transactions with sanctioned parties and provides insight into potential customers and supply chain resources.
Make Better Sourcing Decisions, Track Key Commodities, and Discover New Buyers, Sellers, and Suppliers
---
Organizations need to find alternative suppliers to mitigate supply chain risk. However, identifying new supply sources can be challenging given shifting capacity, tariff changes, and expanding sanctioned and denied party lists.
A Leader in Global Trade Content
---
Millions
Revenue Generated
Millions
Duty Overpayments Saved
"Using Descartes Datamyne, Pinnachem can provide companies with highly valuable trade intelligence on chemical imports to help make effective and profitable sourcing decisions."
— G. Michael Laidlaw, Founder & President, Pinnachem
"Descartes' solution is used to dynamically and regularly screen all of the acquisition's customer and vendor relationships to help mitigate the risk of transacting with sanctioned or restricted parties."
— Benjamin Buckley, Associate General Counsel & Director of Global Compliance and Integrity, Rogers Corporation
Ready to see Descartes Global Trade Intelligence in action?
---
Adafruit Industries Ensures Global Trade Compliance with Descartes
---
Adafruit Industries, NYC manufacturer of high tech learning electronics, mitigates the risk of conducting business with restricted parties by centralizing and standardizing screening practices.
Additional Resources
---
Buyer's Guide
This denied party screening buyer's guide brings together everything you need to know to find, evaluate, and select the right solution for your business.
Infographic
View an infographic that covers why denied party screening is critical to hedge against risk
Customer Success
Discover how U.S. Commercial Service helps companies expand globally with Descartes
Looking to meet with a solution expert?