Fully Integrated Warehouse Management and Shipping for NetSuite
---
The all-in-one Suiteapp for your fulfillment operations. User-friendly warehouse management system (WMS) and shipping integration built for NetSuite that provides all the tools you need to start barcode scanning, stop making mistakes, and ship items to your customers faster.  
The Descartes for NetSuite Difference  
What sets our Warehouse and Shipping solutions apart from others? We offer a seamless integration to quickly deploy mobile-based barcode scanning in your warehouse. Rating & shipping capabilities deeply integrate within your NetSuite sales order entry and fulfillment process to ensure you use the most cost-effective carrier every time. Further, our user-friendly program is simple to learn in just 30 minutes, so trainees can get productive right away.  
Feature Highlights of Our NetSuite WMS and Shipping Integrations  
Mobile-Based Barcode Scanning
Simplest and quickest way to start barcode scanning for NetSuite 
No yearly shutdown for counting; catches errors sooner 
Android Device Compatible
Works on any Android mobile device and supports all updates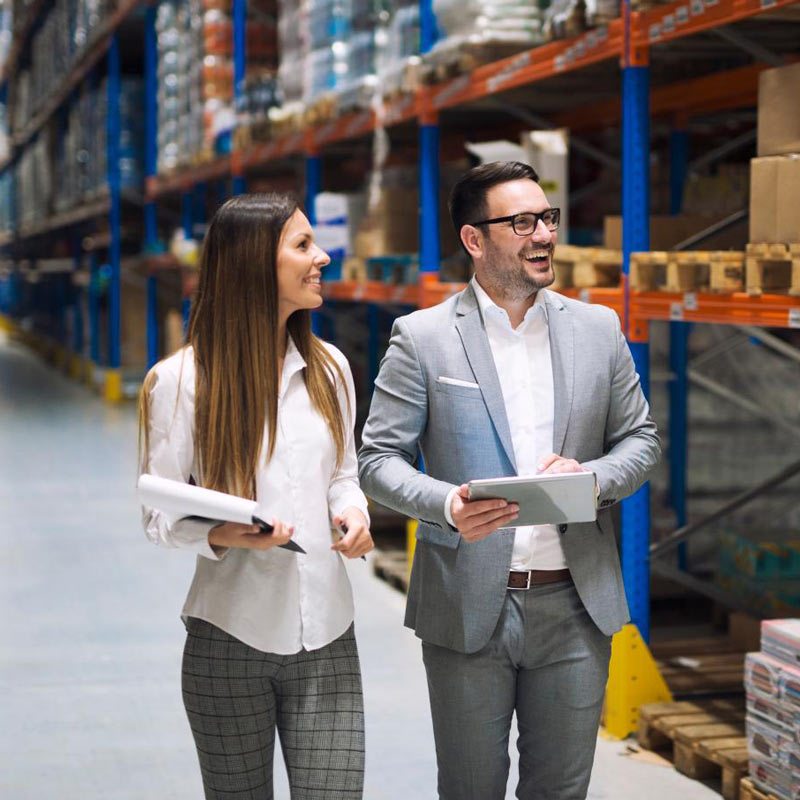 Want to learn more about our warehouse management system?
Descartes Mobile Warehouse for NetSuite
Key Benefits 
Shipping Integration for NetSuite  
Rate shopping for parcel and LTL carrier , quickly scale order fulfillment, print labels
Flexible picking options and up to 90% less walking time
Inventory Receiving/Putaway
Automatically updates NetSuite inventory, no double data entry 
Create pick lists, display instructions, view component inventory 
Move items in bulk with a single scan; same or mixed SKUs
Streamline outbound operations and order verification via mobile or desktop 
Our Clients Building an Ecommerce Tech Stack for Fast & Flawless Fulfillment
---

— Robert Poole, CEO & President Blue Sky Distribution
---
"Our legacy system couldn't provide the data points or order processing efficiency we required to deliver superior customer service. By integrating Descartes OzLink with NetSuite, we've not only streamlined our fulfillment process, we've added a new level of visibility. We can rely on the integrity of the data to ensure inventory and order accuracy while capitalizing on insights to formulate 'tomorrow's plan'."
Content Center
---
Help yourself to a wide selection of articles, videos, guidebooks, and customer case studies.  Decades of knowledge and experience are available that will help you upgrade your overall warehouse knowledge.
Blue Sky
Blue Sky Distribution, a distributor of grocery and tobacco products serving New Mexico and the Western U.S., implemented the Descartes OzLink™ Mobile Warehouse solution to automate and streamline its ecommerce fulfillment process in response to explosive customer demand.
Dahlgreen Duck
Specializing in outfitting private planes and yachts, private residences and destination clubs, and hotels and restaurants, Dallas, TX-based Dahlgren Duck ships luxury products to elite clients around the globe.
Goodfair
Online thrift store Goodfair implemented Descartes Peoplevox™ ecommerce warehouse management system (WMS) to automate, streamline, and scale its order fulfillment processes to meet the escalating demand for its unique themed mystery bundles of secondhand clothing.
Thought Leadership
---
Tech Stack
Ecommerce order fulfillment and delivery is getting complicated and increasingly stressful. A tech stack can help you get back on track, and this how-to guide will help you build the best tech stack for your business.
WMS Buyer's Guide for Netsuite
We know how hard it can be to scour the web for all the information you need to compare different options for your NetSuite business.
Descartes Commerce Essentials for NetSuite™
Deliver an outstanding customer experience by automating warehouse and shipping processes
Are you ready to transform your operation?