The Global Shipping Crisis Resource Center
---
Descartes' Global Trade Intelligence Solutions Equip Customers With Up-to-Date Insights Needed to Respond to the Challenges of the Global Shipping Crisis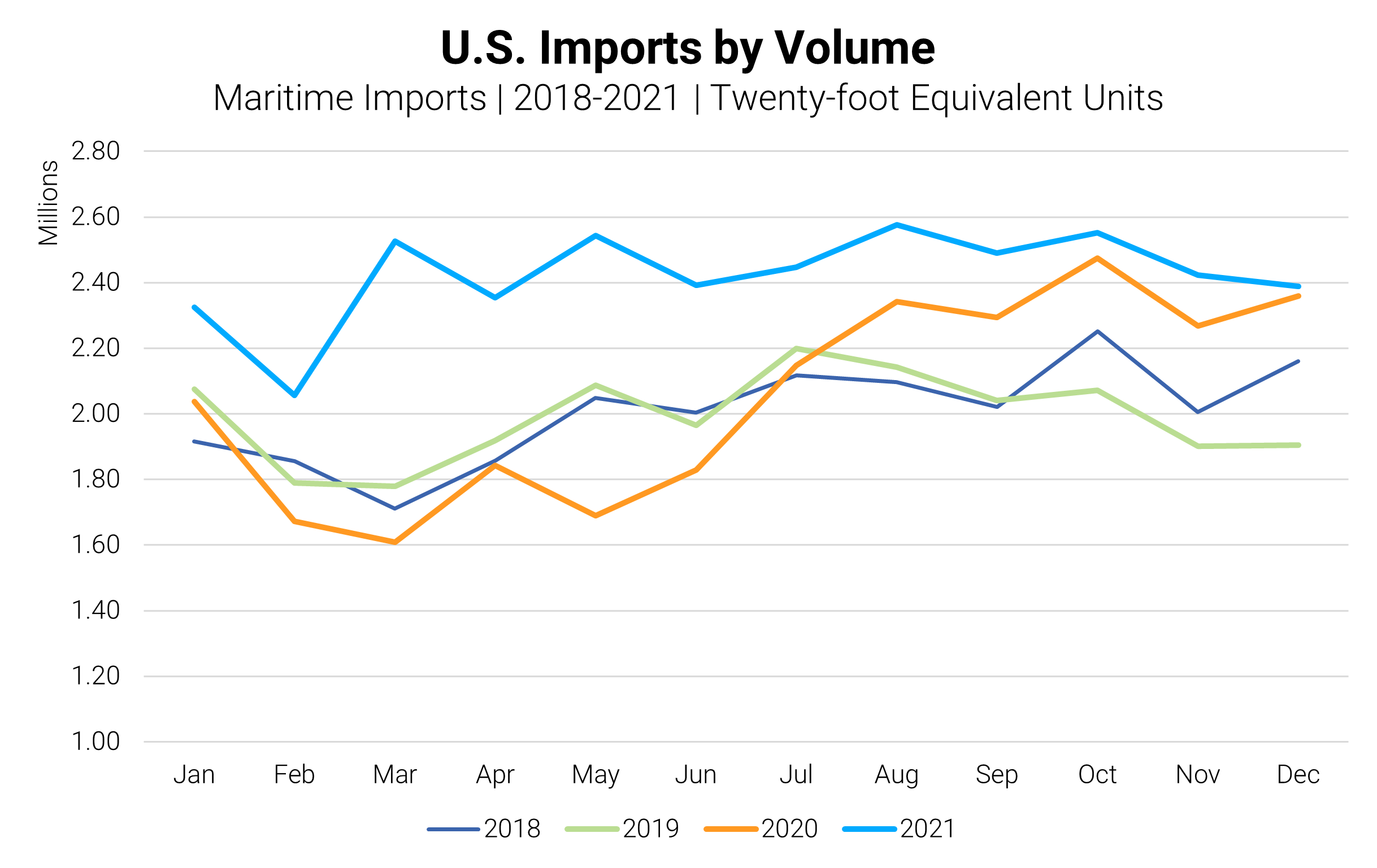 Record High U.S. Container Imports Throughout 2021
Updated monthly, this Resource Center provides the latest trade data and insights from Descartes Datamyne™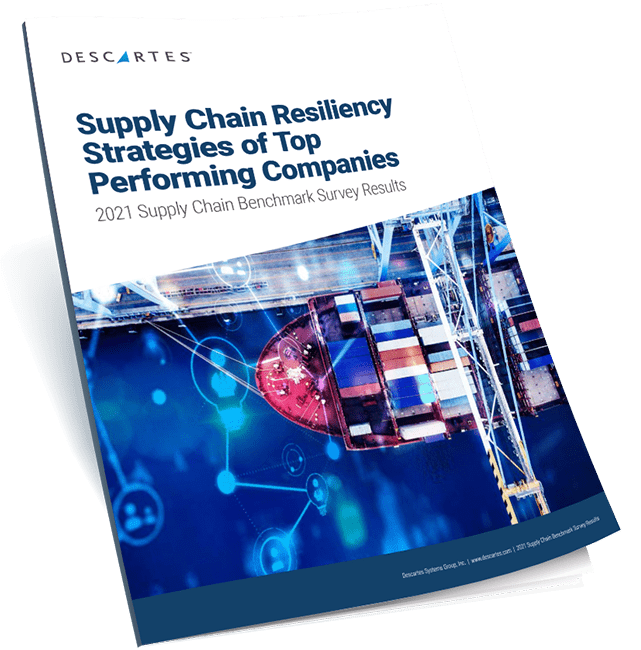 How Top-Performing Companies are Addressing the Global Shipping Crisis
Descartes recently conducted a benchmark survey and uncovered the resiliency strategies of top performing companies and how they are handling supply chain disruptions.
Get your copy of the survey results and find out key steps you can take to reduce risk and create a more resilient supply chain.
Thought Leadership Resources
---
View the resources below to learn how Descartes Thought Leaders are providing operational strategies to help mitigate the impact of supply chain disruptions.
Descartes Can Help Solve Operational Challenges Impacting Your Supply Chain
---
Additional Resources
---
Get the Essential Guide to Supply Chain Resiliency
As carriers and ports work through the global shipping crisis and the subsequent backlog, now is the time for you to invest in your supply chain resiliency.

Our essential guide has been developed to help you mitigate risks and protect your business from costly disruptions.
U.S. Supply Chain Vulnerability Analysis
U.S. Supply Chain Vulnerability Analysis
This white paper analyzes the current situation to offer a perspective into what the Biden Administration's review could reveal, as well as provides insights to all companies – not just U.S. businesses – on how to mitigate supply chain risk.
Supply Chain Risk Analysis
Talking Logistics: Descartes Risk Analysis of Critical Supply Chains in Biden Executive Order 
Talking Logistics host Adrian Gonzalez speaks to Descartes' Chris Jones on supply chain resiliency trends in key U.S. industries recently referenced by the Biden Administration as being critical to the U.S. economy. 
Looking to Speak with a Domain Expert?
---