Descartes Mobile Warehouse for NetSuite
Mobile Barcode Scanning for NetSuite Made Simple
---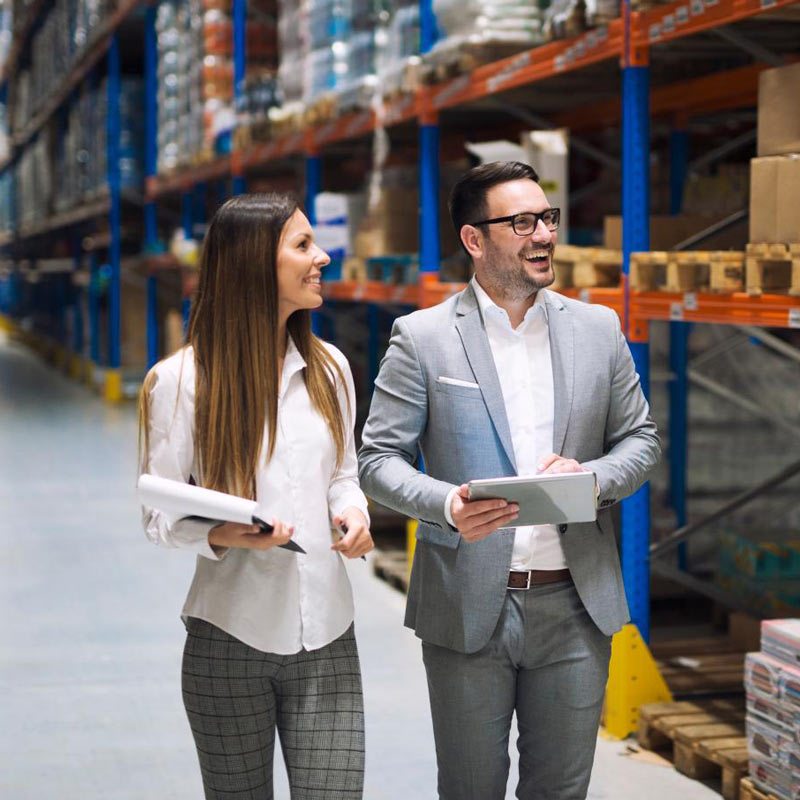 Descartes Mobile Warehouse for NetSuite is the warehouse management system that drives efficiency and growth for your business. Designed and built for NetSuite users transitioning from paper-based fulfillment to mobile barcoding solution.
The OzLink Mobile Warehouse for NetSuite difference
Feature Highlights
---
Eliminate paper, picking mistakes, double data entry, and keyed entry errors while increasing efficiency
Flexible picking options boost efficiency in the most labor-intensive part of warehouse work
Receiving Inventory
Eliminate double data entry, keep track of items, and streamline receiving and put-away
Move items in bulk with a single scan, always know each product's location and save time
Streamline your outbound operations, driving accuracy from shelf to shipment
Use any shipping option: Parcel, LTL, private fleet
Key Benefits of Descartes Ozlink Mobile Warehouse
Reduce Walking Time
25% reduction in walking time with single-order picking; 40% less with multi-order picking
Faster Picking
30% improvement in picking time with Descartes Mobile Warehouse for NetSuite
Eliminate Pick Errors
100% overall receiving, put away, and pick accuracy with barcode scanning technology
Fastest Implementation & Rollout
2x faster than our leading competitor's implementation timeframe. Train a new employee in 30 minutes
Our Clients ---
WMS Buyer's Guide for NetSuite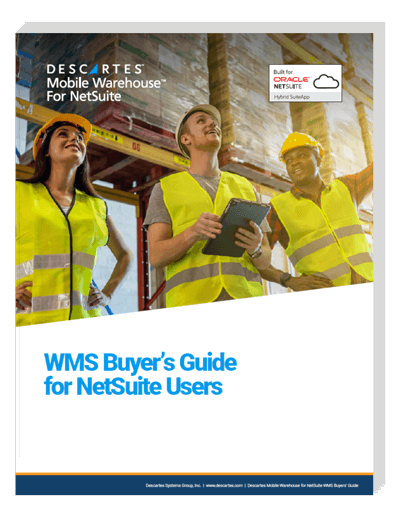 We know how hard it can be to scour the web for all the information you need to compare different options for your NetSuite business. We've condensed it all into one comprehensive guide that you can read at your own leisure.

— Robert Poole, CEO & President Blue Sky Distribution
---
"Our legacy system couldn't provide the data points or order processing efficiency we required to deliver superior customer service. By integrating Descartes OzLink with NetSuite, we've not only streamlined our fulfillment process, we've added a new level of visibility. We can rely on the integrity of the data to ensure inventory and order accuracy while capitalizing on insights to formulate 'tomorrow's plan'."
Content Center
---
Help yourself to a wide selection of articles, videos, guidebooks, and customer case studies.  Decades of knowledge and experience are available that will help you upgrade your overall warehouse knowledge.
Big Frog Supply
Conquering Warehouse Challenges and Ensuring Fast Fulfillment. "You Need It, We Hop to It!" The motto of Big Frog Supply became difficult to live up to as sales grew and SKUs numbered over 100,000.
Tech Stack eBook
Ecommerce order fulfillment and delivery is getting complicated and increasingly stressful. A tech stack can help you get back on track, and this how-to guide will help you build the best tech stack for your business.
Box Components
Box Components, a designer, manufacturer, and distributor of bicycle components, implemented Descartes OzLink™ Mobile Warehouse to automate and streamline its pick, pack, ship process to manage explosive customer demand.
We offer a fully integrated warehouse management and shipping for NetSuite solution.
Are you ready to transform your operation?