The Industry's Most Comprehensive Fleet Management Solutions, Mobile Resource Management and Vehicle Telematics
Unifying critical fleet management processes can unleash the potential of your fleet operations. Descartes' Routing, Mobile & Telematics suite supports the full, closed-loop process associated with route planning, route execution, driver and vehicle performance. This single-integrated platform helps deliver a true command of operations by uniting optimized route planning, dispatching and GPS tracking, mobile applications, vehicle telematics, fleet/driver, compliance and performance analytics.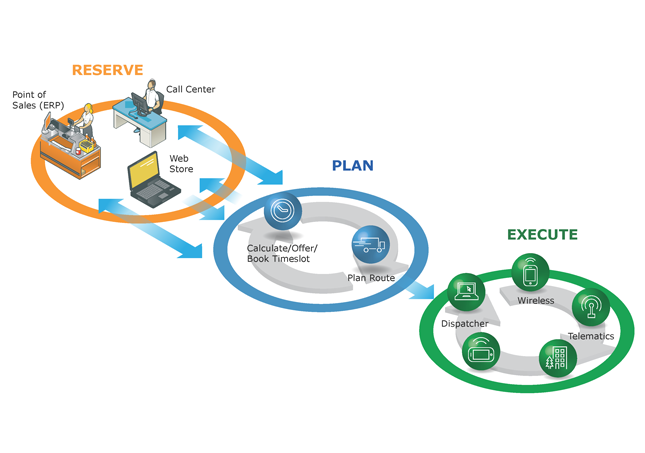 If you operate a commercial fleet or manage mobile workers in the field, you are tasked with improving the productivity, performance and safety of your operations. Your goals are to make your fleet and mobile resources more efficient, offer new or improved services, manage driver performance and comply with government regulations. With integrated route planning, route execution, mobile applications and vehicle telematics, Descartes offers the industry's most comprehensive fleet and mobile resource management solutions.
We support the end-to-end processes that fleet operators use to:
Create delivery appointments and plans that best serve customers while minimizing costs;
Reduce miles driven and fuel, labor and vehicle costs;
Ensure that the plans are being executed in the field and address changes in real time;
Instantly capture and distribute customer data from the field;
Track the performance of vehicles and related equipment; and
Meet emerging Electronic On-Board Recorder (EOBR) based reporting requirements
Descartes' Routing, Mobile and Telematics solution capabilities include: