Create a Highly Differentiated Customer Experience with the Industry's Most Advanced Dynamic Delivery and Service Appointment Booking Solution
---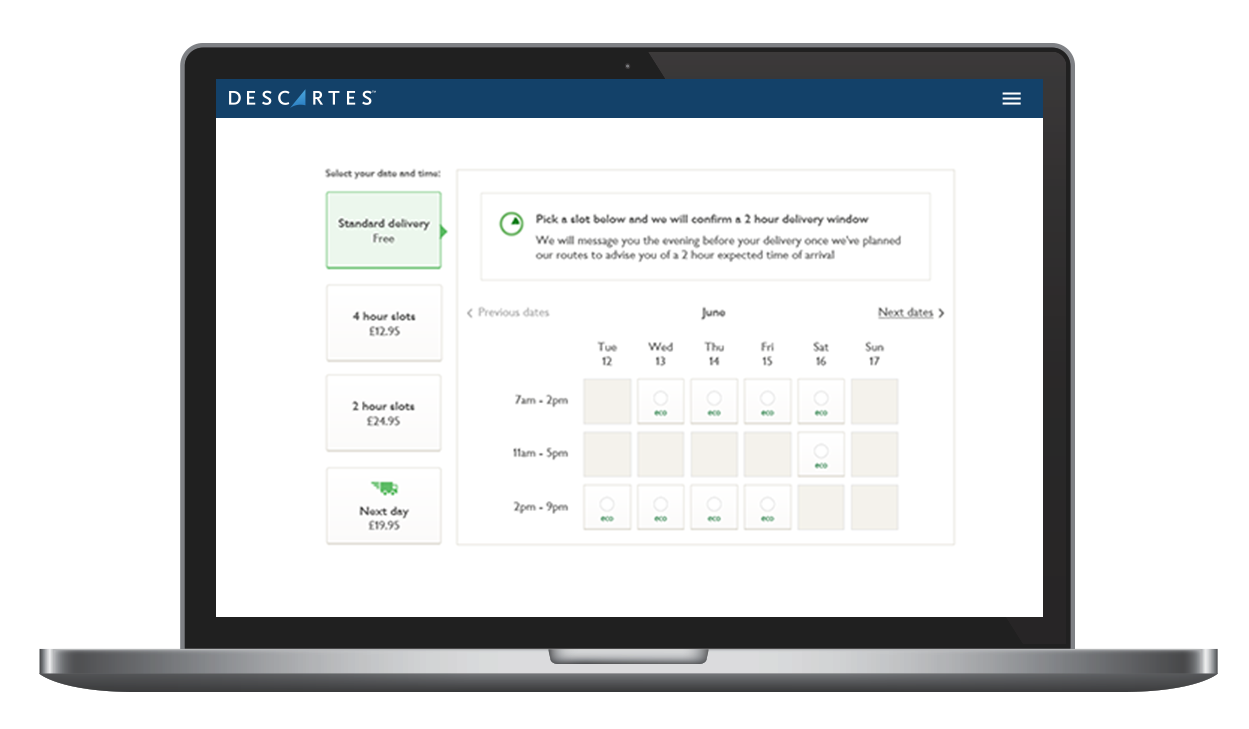 Descartes' cloud-based solution enables real-time appointment scheduling to make pick-up, delivery, or service commitments that keep fleet operations productive and profitable while increasing responsiveness and customer satisfaction.
Analyzes and continuously optimizes booking requests. Considers order parameters against available resources and business rules, ranks and presents options, and locks in the time window for the customers.
Employs a variety of criteria using business rules and AI to evaluate and present booking options and add-on services.
Includes configuration options to restrict costly delivery options while offering incentives for more beneficial time slots or to priority customers.
Delivers proven scale and integration capabilities to support a broad variety of deployment scenarios.

Ray Fernandez, CEO at Tyres On The Drive
---
"To enhance our customers' experience, we wanted to offer them the ability to self-select their appointment. We deployed Descartes' solution because of its proven ability to interact with the customer during the buying process to provide optimised, real-time appointment booking."
Fleet Resource Center
Expand Your Routing, Mobile & Telematics Knowledge
Additional Resources
---
Descartes Home Delivery
Leading Retailers Can Provide their Customers with a Highly-differentiated Buying and Delivery Experience
Home Delivery for Retailers
Retailers are not just competing on products, since many offer the same brands. They are competing now on availability, convenience, and service
Looking to meet with a solution expert?