Excellente service en kostenbeheersing
---
Synchroniseer transportprocessen en optimaliseer goederenstroom dankzij multimodaal transport management, real-time inzicht, oplossingen voor dockplanning en depotbeheer.
De meest uitgebreide TMS-oplossing
---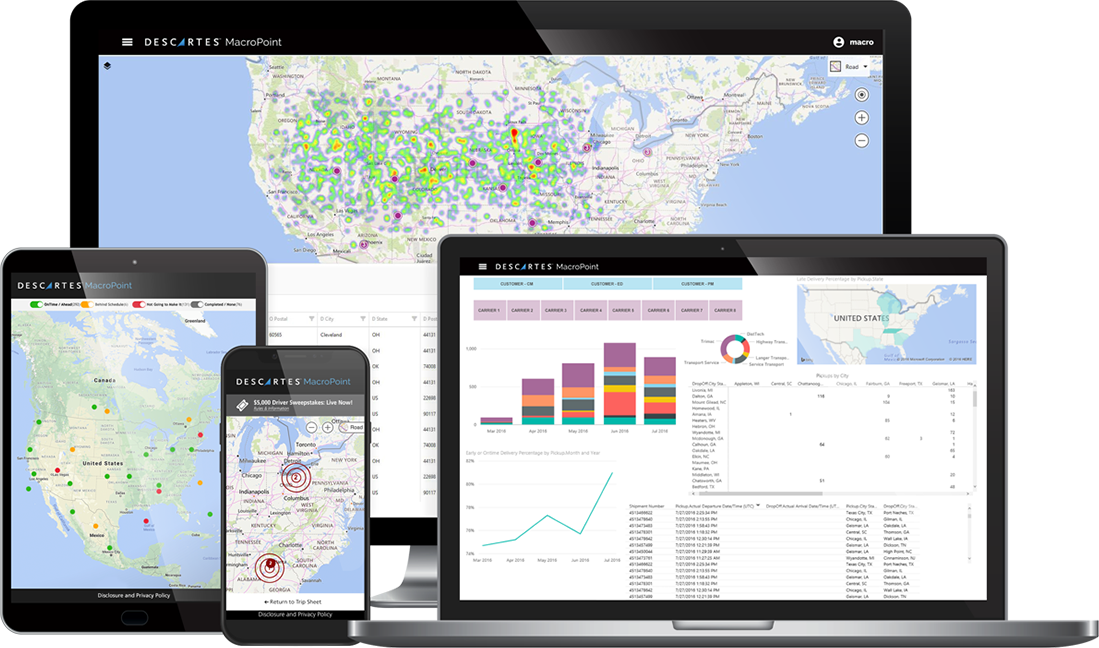 Ongeacht hoe u de goederen vervoert; over land, zee of door de lucht, met de software van Descartes optimaliseert u het transportproces. Het Global Logistics Network brengt leveranciers, klanten en carriers digitaal bij elkaar.
Voordelen
---
5-10%
Afname van de vrachtkosten
50%
Minder tijd besteed aan traceren van zendingen
5-20%
Productiviteitstoename
"Betrouwbare service en uitstekende kwaliteit zijn de belangrijkste elementen in onze missie. Sterke relaties met zowel carriers als klanten bouwen en onderhouden en tegelijkertijd besparen op transportkosten zijn de belangrijkste opbrengsten van de Descartes oplossing."
- Jenifer Westergaard, Transportation Manager, The Vollrath Company
"Een geautomatiseerde tracking oplossing met real-time updates van bulkleveringen, dat vonden we bij Descartes. Sinds we werken met deze oplossing werken we meetbaar efficiënter en door actuele afleverindicatie is de klanttevredenheid gestegen."
- Bill Wehrle, Director, Supply Chain, BASF
Zien hoe Descartes u kan ondersteunen?
---
Bronnen
---
Signify gebruikt TMS van Descartes
Het gebruik van de Descartes-oplossing voor de coördinatie van rechtstreekse leveringen aan eindklanten vanuit Europese bedrijfsvestigingen heeft ertoe geleid dat Signify minder geld kwijt is aan zijn 4PL-partners,  de orderdesk meer controle uitoefent en een beter totaalzicht heeft op de vervoersbewegingen.
Press Release
Descartes MacroPoint™ Real-time Freight Visibility helpt de klantenservice voor Steelcase te verbeteren.