Build Performance Dashboards to Monitor Shipments and Measure Trading Partner Performance
---
Visual Key Performance Indicators (KPIs) that enhance performance analysis
Centralized Collaboration
Consolidate shipment requests to better manage the quote and confirmation process
Map-based views of shipment movement and status
Pick-up and Delivery Planning
Calendar-driven arrival and departure schedules to better plan labor for pick-up and unloading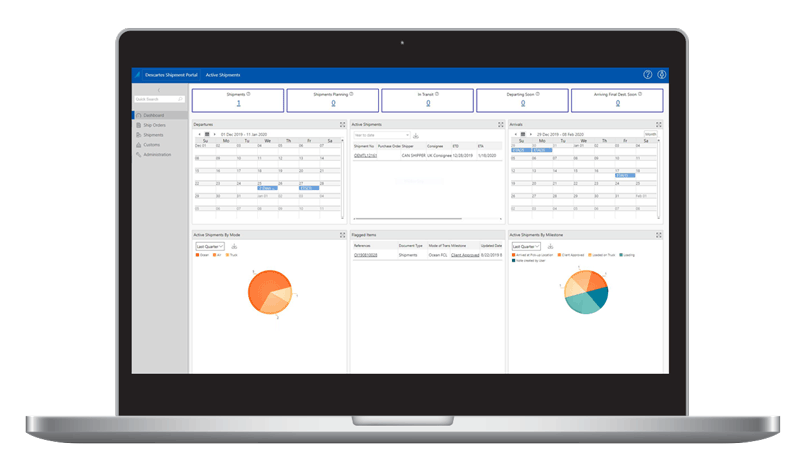 Enhance customer service through a consolidated view of shipment information gathered from all supply chain participants and displayed in easy to understand customer-facing dashboards.
Ready to see Descartes Shipment Portal in action?
Additional Resources
---
In The News
A Customs Brokerage Improves Productivity and Regulatory Compliance with Descartes
Customer Success Story
Encore Forwarding Better Handles Shipments Worldwide with Descartes
Customer Highlight Video
Learn how GHY Streamlines Customs Clearance and Shipment Management with Descartes
Looking to meet with a Solution Expert?