Optimize Operations with Descartes Warehouse Management Systems (WMS) for Ecommerce
---

Descartes Peoplevox™  powers the warehouse operations of some of the most dynamic D2C brands in the world. Our clients make fast and accurate fulfillment the heart of their customer experience and the key that unlocks growth.

The best WMS to implement barcode scanning with NetSuite, Descartes OzLink Mobile Warehouse is a user-friendly, affordable warehouse management system for wholesale/distribution, designed to solve warehouse problems fast.

Descartes pixi™ WMS (website in German language) effortlessly handles serialized and batch products, providing online retailers, direct-to-consumer brands, and 3PL providers worldwide with exceptional warehouse performance and control.
Easy-to-use, mobile-based solutions that improve warehouse productivity and scalability to meet peak season demand
Advanced Warehouse Operations
Enable advanced pick and put-away processes to improve inventory accuracy, enable real-time availability and reduce order fulfillment time
Inbound Logistics & Returns
Efficient goods receipt, cross-docking and returns handling
Mobile Warehouse Management
Run the entire warehouse from a native mobile app that works across a variety of devices including personal phones
Easy Integration with Existing Systems
Preexisting connectivity with existing systems, ecommerce platforms, marketplaces and enterprise systems
Automated Email Notifications
Delight customers with automated and accurate fulfillment status updates and tracking IDs
Ensure Fast & Flawless Order Fulfillment.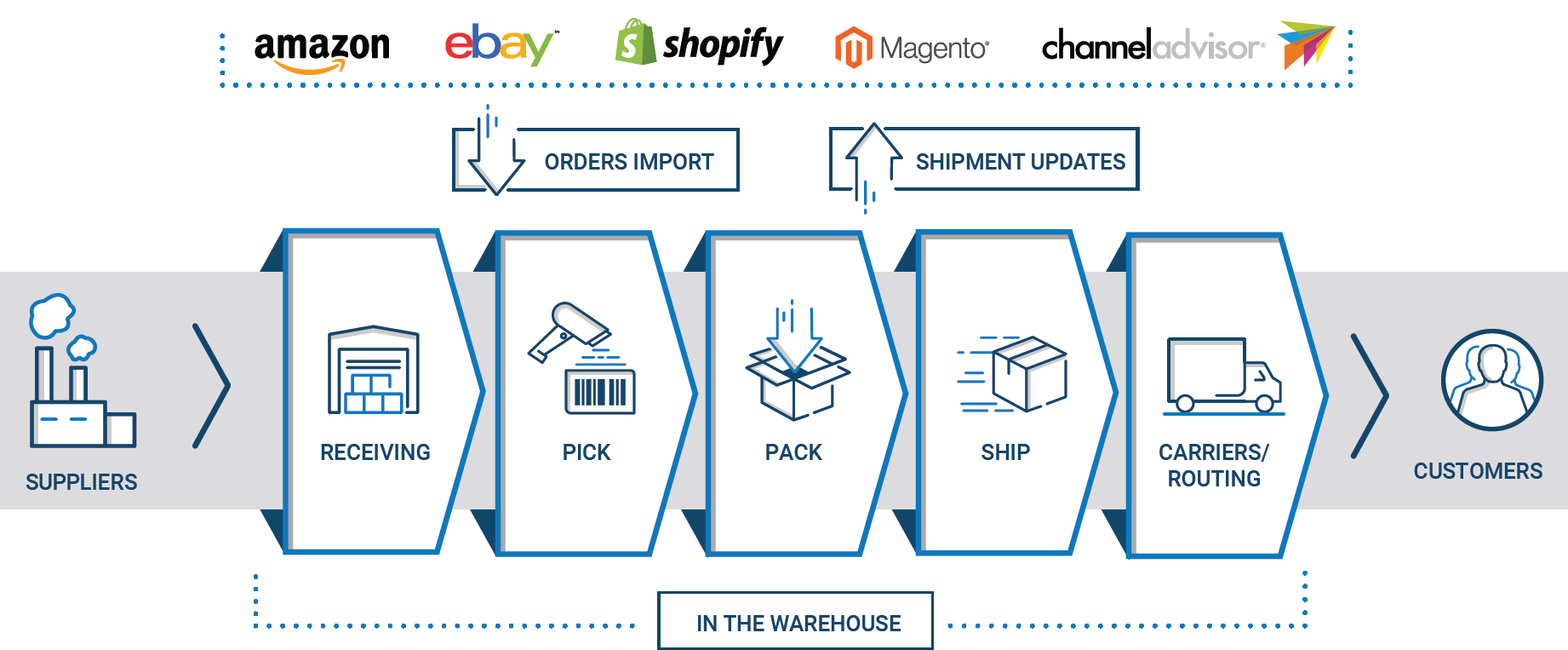 Easily accommodate changes in order volume.
Send your customer the right order, on time.
Reduce fulfillment and labor cost.
Optimize warehouse space and flow to support growth.
— Damien Park-Neilson, Operations Manager, Meshki
---
"Moving to Descartes gave us complete visibility of the warehouse and optimize warehouse procedures. The reduction of unneeded touch points and improved processes allowed us to scale the business 150% with Descartes while not needing to add any additional labor."
Ready to see Descartes Warehouse Management in action?
---
Educate Yourself.
---
Looking to meet with a solution expert?