Both recognized for their willingness to go above and beyond for Descartes colleagues and customers
Descartes' Employee Excellence & Innovation Award recognizes one employee each quarter for their contributions in helping make our customers and partners successful. To be eligible for nomination via their peers, the employee must have demonstrated:
Innovation – championing of new and valuable ideas to develop new or better processes, tools, methods, systems, products or services in support of Descartes' mission.
Excellence – performance with pride and to the highest professional standards, exceeding expectations, achieving exceptional result(s) for external and/or internal stakeholders.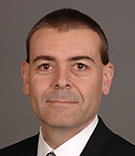 It's a pleasure to announce as our second-quarter winner of the Descartes Excellence and Innovation award: Jason Leonard, Director, GLN Air R&D, based out of our corporate office in Waterloo. Jason works closely with other team members to manage the applications related to air messaging on the Descartes Global Logistics Network.
Paula Hokke, Air Integration Services Manager, nominated Jason for his leadership and dedication. "Jason is able to get the best out of his team, being friendly but still very good in persuading people and making them understand why and how they should think out of the box, which can be challenging at times," Paula Hokke said. Jim Alemany, Director of Logistics Execution Solutions (and who also happens to share an office with Jason), describes him as hard-working and extremely knowledgeable about air messaging. "Jason is the full package: dedicated, smart and creative," Jim Alemany said. "In my 14 years here at Descartes, I know of no one who works harder or is more dedicated to improving and growing his team, his products and the company."
We asked Jason how it felt to be nominated and selected by his peers for the Descartes Employee Excellence and Innovation Award and his thoughts on being a member of Descartes' O.N.E. L.E.A.R.Ning T.E.A.M.; here's his response:
Every day at Descartes brings new challenges and with that so does the opportunity to find solutions. Helping our customers find the answers to these problems is very rewarding. My role is to build and maintain the suite of GLN applications that service our customers in the Air Cargo business. I work with an outstanding set of colleagues spread across several continents who have a great enthusiasm for the industry and the solutions. We recently completed the transition of our legacy air shipment and messaging applications to our new ePouch platform. This has provided improved functionality to our customers as well benefits to our internal staff by consolidating our air solutions on a unified platform.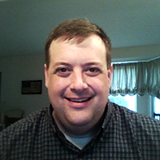 I'm pleased to also announce Luke Maxon, Solution Architect, as Descartes' Excellence and Innovation award winner for our third quarter of fiscal year 2017. Luke is based out of the United States and supports product development for Descartes' Route Planning solutions.
Anne Bernstein, VP, Routing Algorithms & Architecture at Descartes, nominated Luke for his brilliant skill as a developer who constantly conceives of new ideas, bringing many of them to fruition in record time. "Luke always puts the customer first and will volunteer his services at any time of day to be of help to colleagues and customers around the world, whether for training or problem solving," Anne Bernstein said. "He resolves any issues in a heart-beat and manages to keep a huge world-wide customer base satisfied." Karim Kaddeche, Director, Product Strategy – GIS, said, "Luke has implemented a new pathing algorithm that is extremely fast, undertaking this project on his own time. Luke's achievement is measurable in increased speed for our optimization software, providing daily time savings for all of our route optimization customers."
We asked Luke how it felt to be nominated and selected by his peers for the Descartes Employee Excellence and Innovation Award and his thoughts on being a member of Descartes' O.N.E. L.E.A.R.Ning T.E.A.M.; here's his response:
I've worked on our Area Planner product since it was created in 2006. In nine years with Descartes, I've been responsible for all aspects of its design and development as it has expanded to serve users in more than 45 countries. Recently I researched and implemented a faster approach to calculating optimal paths through a road network. The improvement was significant, so I documented my findings and shared them with our other product teams who are now working to incorporate the approach into our other products. It is gratifying to see my efforts have such a broad impact. I'm grateful to Descartes for giving me the opportunity to work remotely and with such autonomy on this product. I look forward to the chance to build up our Area Planner team so that we can support more customers in the coming years. Many THANKS to those who nominated me for this award - it means a great deal.
On behalf of the Descartes' O.N.E. L.E.A.R.Ning T.E.A.M., I extend our congratulations to Luke Maxon and Jason Leonard on their award wins and thank them both for their continued support of Descartes.