Descartes has been busy working with the Nippon Automated Cargo and Port Consolidation System (NACCS) to prepare ocean carriers and forwarders for the upcoming Japan Advance Filing Requirement (AFR) by hosting a number of educational sessions around the world, supplemented by online web seminars for those who cannot attend one of the hosted sessions.
NACCS is responsible for the operation of the AFR system for Japan's Customs and Tariff Bureau and has been working with the Canadian government through its trade mission to help raise awareness of Descartes' support for the AFR program.
Descartes has already hosted educational sessions in Hong Kong, Shanghai, and Ningbo, with fantastic turnout in each city. Several future sessions are scheduled in other port cities around the world. More information about Japan's Advance Filing Requirement (AFR), in addition to the full schedule of available educational sessions, can be found on our website at www.descartes.com/japan-ocean-afr.
Have you attended one of our sessions or do you have plans to attend a future session? Would you like us to visit a city near you? Share your thoughts in the comment section below or email us at [email protected]. 
Descartes' Japan Ocean AFR Educational Seminar was held in Shanghai on March 27, 2013.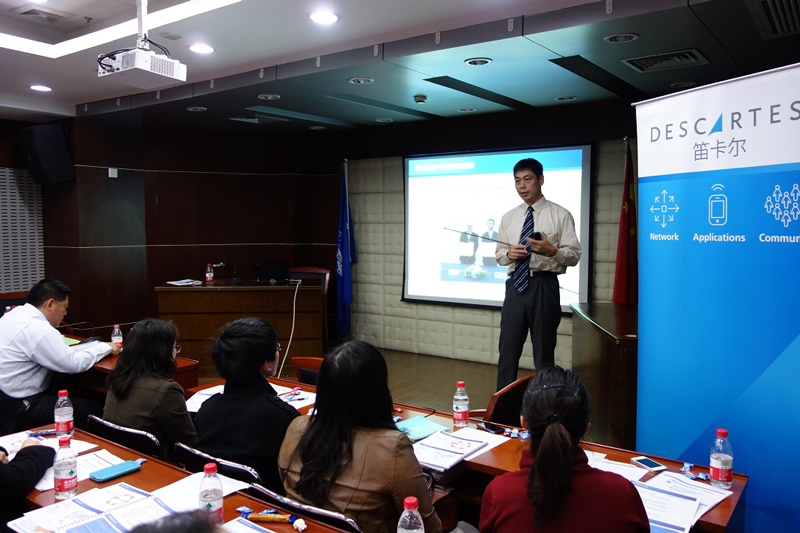 Descartes' Japan Ocean AFR Educational Seminar was held in Ningbo on March 28, 2013.