Connect – Communicate – Collaborate
The Descartes Global Logistics Network™ (Descartes GLN™) is the standard for multimodal, inter-enterprise electronic data and document exchange. The Descartes GLN was developed with logistics operations in mind. It is unique in its management of data semantics, message delivery, and transformation of data pertaining to regional or global operations and in its ability to work across wired and wireless technologies.
The Descartes GLN gives businesses the flexibility to connect and collaborate. It was designed to be a network, and is not an application attempting to act as a network. Companies can seamlessly move or transfer data through the network to various trading partners, leverage Descartes' network-based solutions or connect to existing solutions.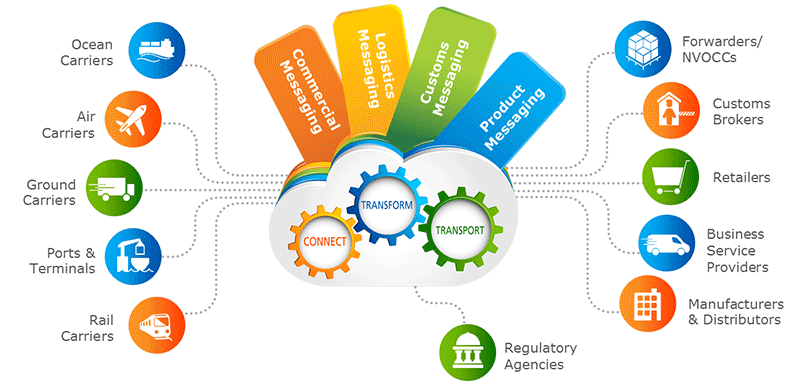 A continuously growing community of connected parties in more than 160 countries leverages Descartes' broad array of connectivity, document management and community services.
Descartes Leading Global Logistics Management Solutions
Industry leading electronic management of a rich set of commercial, logistics and regulatory documents, including air, ocean and truck messaging standards
High-speed, real-time message transfer
Interconnectivity with 26 general and industry specific Value-Added Networks (VANs)
Support of "high-tech", "low-tech" and "no-tech" connectivity
Connections to the most extensive logistics community in the world
Ad hoc connectivity to non-registered parties
Wireless device connectivity
Message management dashboard and data quality solutions
Descartes Global Logistics Network Services include: