Dynamic Route Planning Addresses Fluid Customer Demand, Reduces Operational Costs, and Maximizes Fleet Productivity  
---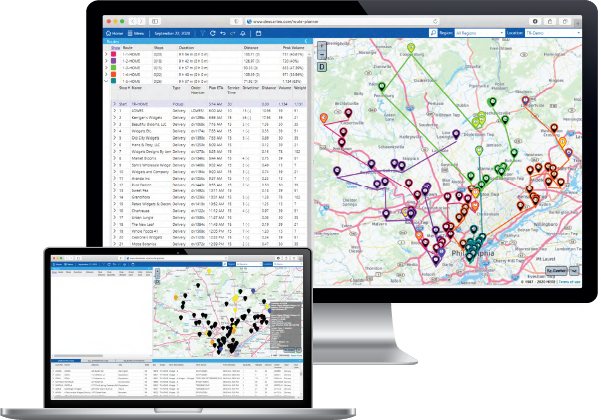 Constantly Changing Order Mix,
No Problem
Dynamic route planning was designed to uniquely optimize, constantly changing order mixes because it doesn't rely on fixed delivery patterns.
Dynamic route planning evaluates and scores a wide range of route options to produce the most optimal results based upon your business objectives.
Dynamic Route Planning Capabilities
Fleet Resource Center
Expand Your Routing, Mobile & Telematics Knowledge
Additional Resources
---
Customer Success: Brenham Wholesale Grocery
Brenham Wholesale Grocery combined Descartes' strategic and dynamic route planning and execution solution to create a better delivery experience for customers, improve on-the-road efficiencies, and reduce overall transportation costs. 
Customer Success: WAXIE Sanitary Supply
By replacing manual processes, Descartes' cloud-based dynamic route planning and mobile solution enabled WAXIE to improve delivery performance, reduce operational costs, and consistently meet customer commitments.
Looking to meet with a solution expert?