Join us July 28 at 2 PM ET
---
Operating efficiently and accurately in today's fast-paced business world helps ensure legitimate opportunities are processed in a timely manner, while quickly removing transactions involving denied parties.
But with a constant stream of deals to screen, meeting compliance requirements can cause backlogs, and result in missed market opportunities.
Descartes Visual Compliance Compliance Manager Workflow helps organizations better leverage existing compliance resources to make timely and appropriate risk-management decisions. Join industry experts from Descartes to learn more about how our solutions can work for you. Key takeaways from this webinar include:
Reducing the vetting time by centralizing the process of clearing, actioning and escalating alerts from screening.

Automatically saving a detailed audit trail of compliance activities, decreasing the risk of lost screening, record-keeping documentation.

Seeing the big picture and increasing the visibility and control of screening activities organization-wide.
---
Speakers

Jackson Wood
Director, Industry Strategy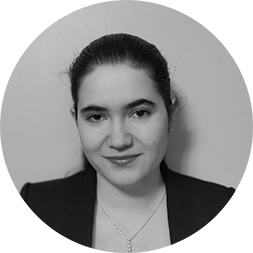 Christine Trang
Product Manager