Enable Customers to Quote, Rate, Book, and Track Shipments On-Demand
---
Provide a self-service method for customers to compare rates side-by-side
Allow customers to generate and share quotes on-demand
Enable customers to create multimodal bookings—even complex ones
Enable customers to track shipments on the web or on any mobile device
Allow customers to view and share shipment information online
Gain a deeper understanding of customer and operational activity
Present your brand as the face in front of the technology
Use comprehensive API and EDI capabilities to connect to back-office systems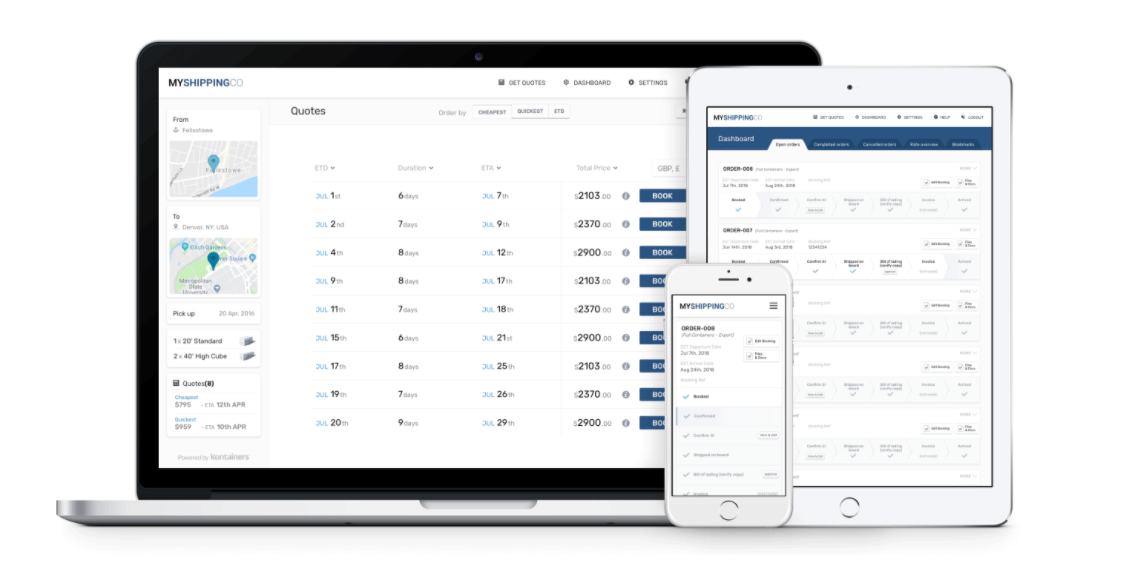 Today's shippers expect information on-demand from their forwarders and carriers. They want to book shipments online, compare cost versus transit time, and get the best price.
Descartes helps to digitize the carrier and forwarder customer experience by providing a cloud-based branded solution to book and manage shipments. The solution can be deployed in weeks to months instead of years that in-house solutions can take.
Ready to Learn More About Descartes Digital Customer Experience Solution?
---
—Thomas Knudsen, President, Toll Global Forwarding
---
"The addition of Descartes to our digital capabilities will allow our clients to instantly obtain quotes for and book shipments with Toll at the click of the mouse. We are excited to be collaborating on this digital solution as part of our commitment to investing in best-in-class systems to simplify and enhance our customer experience."
Looking to meet with a solution expert?