Customer Success: ACM Parts
Route planning software optimizes routes and helps improve delivery operations and customer experience.
Customer Success: US LBM
Descartes' last-mile delivery solution boosts productivity and customer experience.
Descartes' Route Execution Gives Managers, Planners, and Dispatchers a Comprehensive, Real-Time View and Control of Fleet Operations
---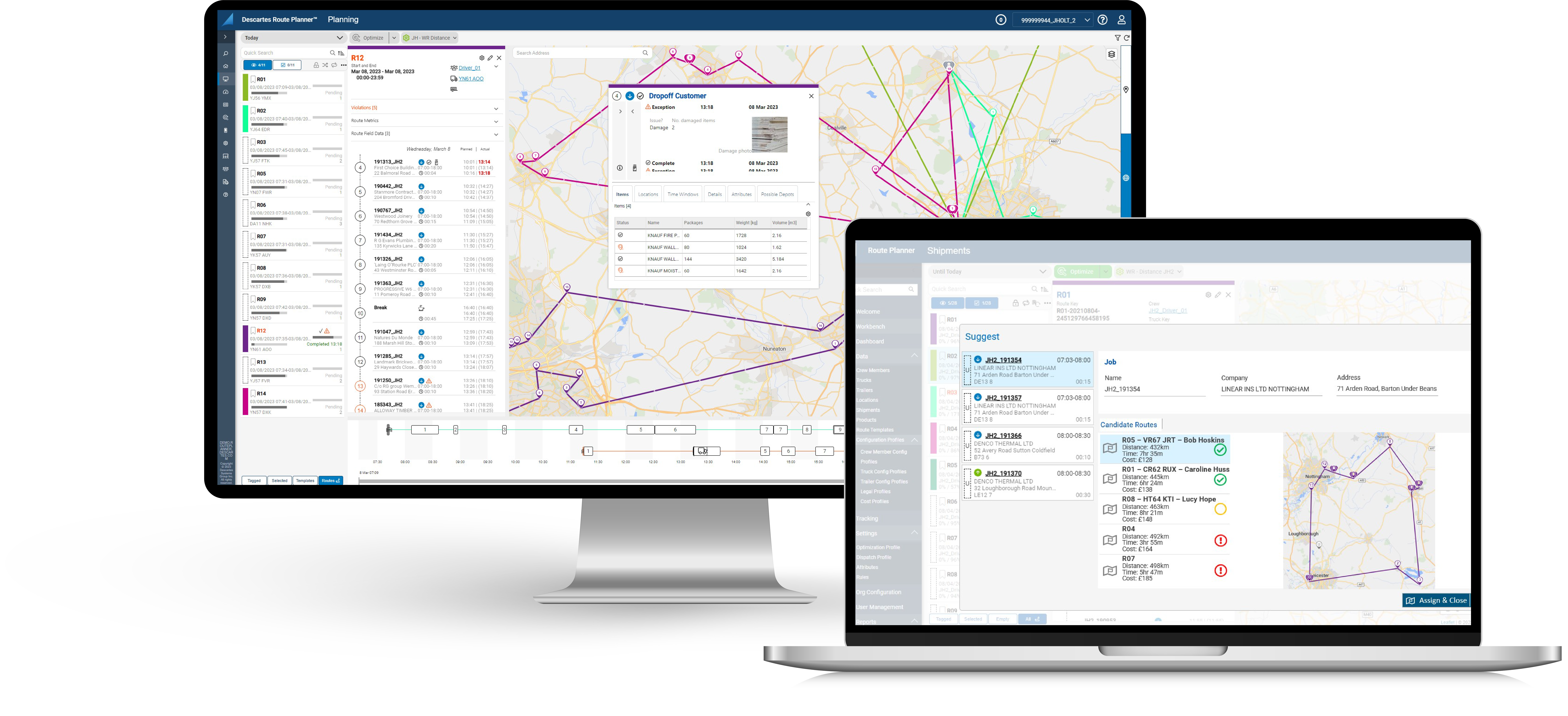 Descartes' route execution and fleet performance management features a centralized command center that allows managers, planners, and dispatchers to oversee and manage the operations. It gives users a window into fleet performance and the ability to make changes from a single dashboard.  
The intuitive graphical interface allows users to easily understand delivery progress and identify and act on exceptions and disruptions. Key performance indicators show progress versus plan and operational metrics.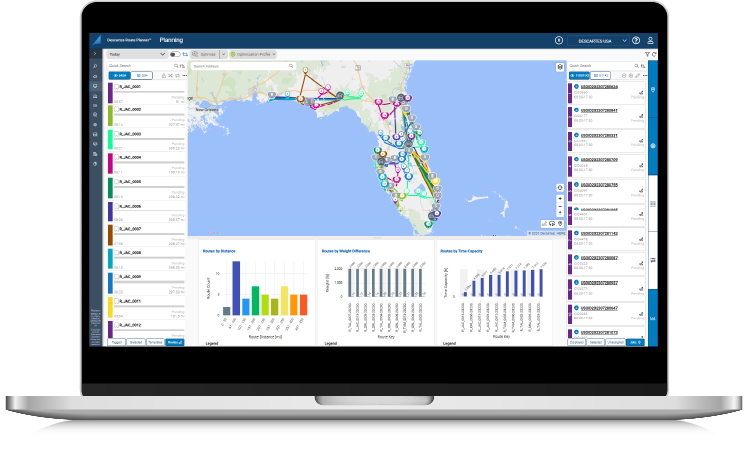 Features
Single window into the fleet's performance in real-time.
Easily Identifiable Alerts & Exceptions
Intuitive user interface guides users to performance alerts and exceptions.
Address route updates and disruptions without having to leave the route execution and fleet performance dashboard.
Compare actual, real-time performance to plan and operational KPIs. Improve your supply chain operations.
Quickly view route, order, and driver details.
Control data access and capabilities by role and region.
Fleet Resource Center
Expand Your Routing, Mobile & Telematics Knowledge
Additional Resources
---
Customer Success: PlaceMakers
PlaceMakers transforms customer experience by centralizing building supply distribution with Descartes' delivery route planning solution.  
Leading Building Materials Distributors Share Their Results
Discover how building materials distributors are transforming their performance by using advanced solutions to plan and execute delivery operations.
Route Execution & Fleet Performance Management FAQs
What is a fleet management dashboard?
A fleet management dashboard is a centralized digital environment that provides real-time insights and data visualization for monitoring and controlling a fleet of vehicles.
How do you track fleet performance?
Fleet performance is tracked by measuring plan versus actual delivery performance through a combination of route planning, GPS tracking and/or telematics and data analytics technologies.
Looking to meet with a solution expert?