Track and Respond to Exceptions, Assign New Work, and Measure Planned vs. Actual Performance with Real-time, GPS-based Tracking and Mobile Communication
---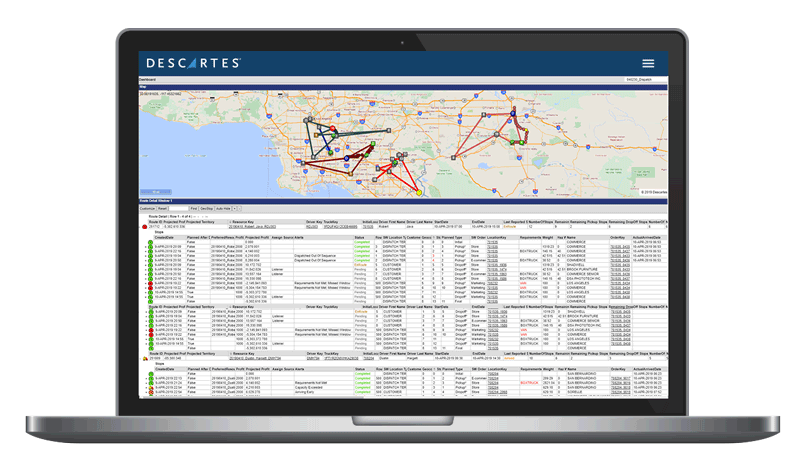 Coordinate drivers, dispatchers and call centers to streamline operations and enhance customer service. Facilitate assignment of new orders and manage exceptions.
Automated Vehicle Locator
Provides real-time visibility of driver movement and order status across the fleet. Schedule and resource views provide information of key performance indicators.
Take service to the next level with configurable, automated customer notifications of delivery status and service exceptions and post delivery/service satisfaction surveys.

— Jake Crampton, CEO of MedSpeed
---
"Descartes' leading-edge solutions for comprehensive delivery routing and dispatch will be part of our MedConnect technology platform and enhance how we service our customers. Descartes' flexible technology platform can integrate with our platform as we scale to meet our rapidly growing business and changing healthcare environment."
Fleet Resource Center
Expand Your Routing, Mobile & Telematics Knowledge
Additional Resources
---
Customer Success: Edward Don
Improve bottom line performance by streamlining delivery operations with Descartes' cloud-based route planning and execution solutions
Maximizing Fleet Operations and Last Mile Delivery Performance
Find out which six capabilities are needed to provide superior delivery performance.
Customer Success: Ferrellgas
Descartes' routing and scheduling solution addresses the unique and flexible needs of the propane market.
Looking to meet with a solution expert?