---
Europe - Customs Declarations
European Customs Knowledge Center
Prepare for upcoming changes in submitting customs declarations


Efficiently Comply with Fiscal Filing Requirements Across Europe
---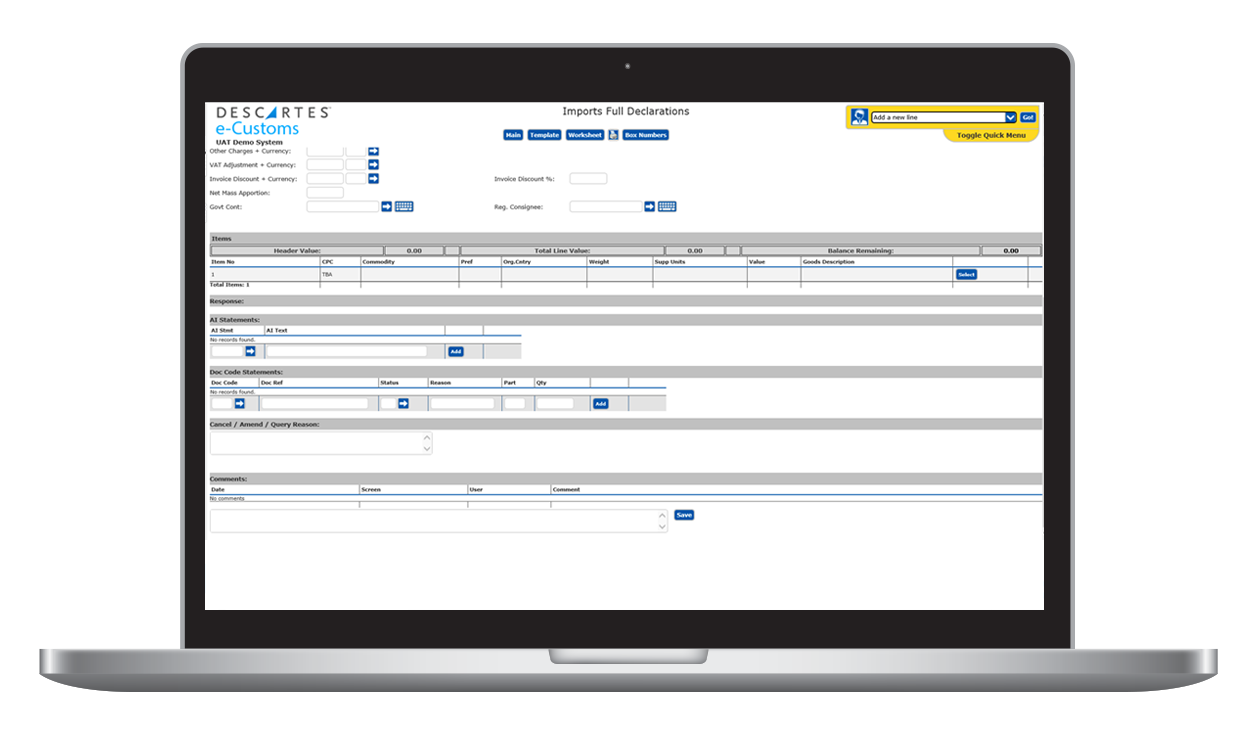 Descartes' EU Declaration solution helps international shippers and their logistics partners streamline customs compliance including recent changes such as UCC and CDS
Features & Benefits
---
Powerful platform to manage import, export, transit, and excise declarations
Automated data checks improves completeness and compliance rates
Seamless import document creation and electronic submission to EU and UK customs authorities
Configurable access and tiered workflow process enhance administration and oversight
Analyze compliance performance to proactively address exceptions
Ready to see Descartes' European Customs Declaration solutions in action?
--- — Iain Smith, Finance Director, Global Finance, NSG Group
---
"Descartes e-customs solution has given us the tools that we need to take control of the supply chain, despite the challenges with Brexit. We can now be assured that irrespective of any potentially disruptive economic changes, our businesses will still be able to deliver to our customers with the same high level of efficiency."
United
Kingdom
Netherlands
Belgium
Sweden
Denmark
Norway
Looking to meet with a solution expert?