Export declarations
Safety and security filing is required for all these movements of goods from the EU into the UK.

European Customs
Knowledge Center
Prepare for upcoming changes in submitting customs declarations


Meet Cargo Security Filing Requirements Across Europe, the Middle East and Africa
---
EU Import Control System (ICS)
Meet ICS filing requirements for imports to the EU
EU Export Control System (ECS)
Meet ECS filing requirements for exports from the EU
Middle East & Africa Security Filings
Meet advance filing requirements to connected customs authorities in Africa and the Middle East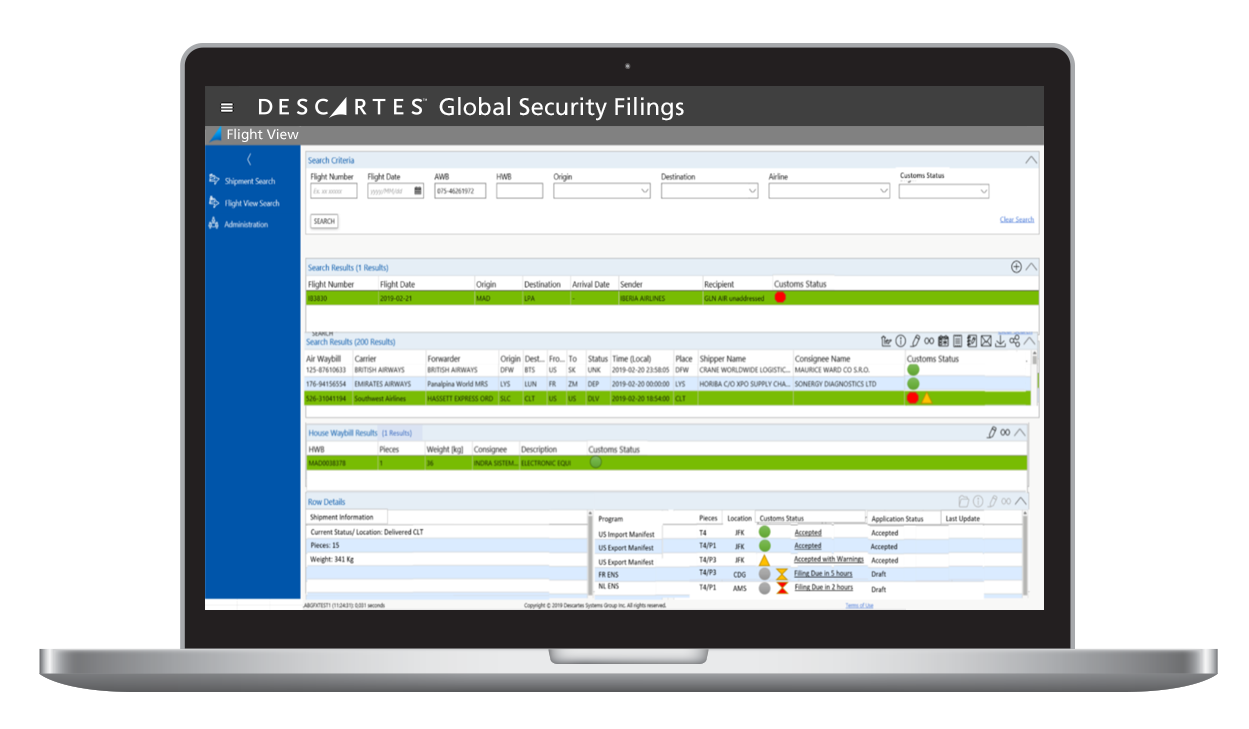 Connect to one provider to electronically prepare and transmit security filings across the world. Reduce complexity, improve cross border compliance efficiency and communicate regulatory milestones to customers
Features & Benefits
---
A powerful platform for managing declaration and security filing submissions
Improve solution adoption with a broad range of language choices
Better gauge compliance performance and meet record keeping requirements
Template-driven Functionality
Standardize data capture and workflow to streamline processes, reduce labor and improve accuracy
Variety of filing solution options from a cloud-based portal through direct system connectivity with customs
Add compliance modules and layer-on complementary services such as Denied Party Screening (DPS)
— Paul Lusty, Director of WMB Logistics
---
"Now that we have the Descartes solution in place, on day one of Brexit we are fully equipped to continue to run a seamless and efficient business operation."
Ready to see Descartes EMEA Security Filing solutions in action?
---
Additional Resources
---
Customer Success
Clearlight Customs Consultants help Twente Express get Brexit ready with Descartes
Looking to meet with a solution expert?