FAQ: What is Strategic Route Planning and What are the Benefits?
Strategic route planning can benefit fleets that use static, dynamic, and master routes.
eBook: Strategic Route Planning: Blueprint for Profitability
This eBook explains the value of continuous delivery network rerouting.
Optimally Plan Your Distribution Network for Greater Productivity, Adapt to Demand Changes, Achieve New Business Goals, and Determine the Best Path to New Markets or Successfully Consolidate Acquisitions
---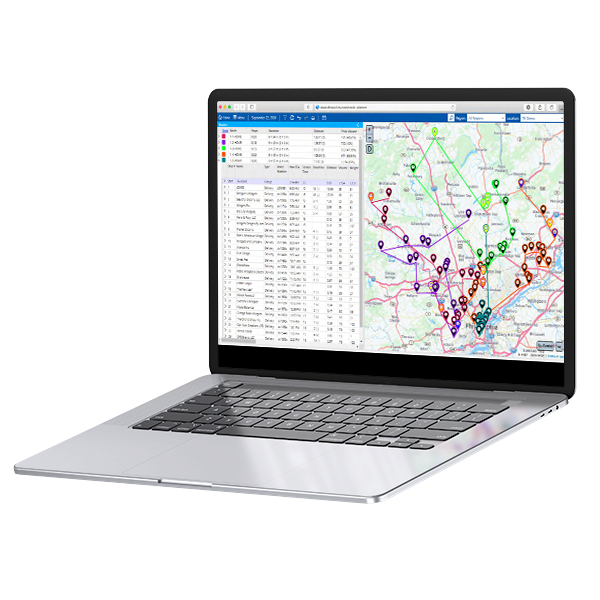 Descartes' strategic route planning solution optimizes distribution operations quickly and effectively by using a single-pass approach to strategic route modeling. Next-generation optimization technology streamlines the procedure and yields better results than conventional sales and territory planning solutions.
Since strategic route planning hones in on the policies and procedures that determine the daily routing parameters, it can be implemented by fleets that operate static, master, and dynamic routes. 
Optimal Delivery Strategy
While taking service regulations and operational procedures into account, this method identifies the best mix and location of resources (such as distribution facilities, fleet size, and drivers) to achieve customer service and financial targets.
Strategic Route Planning Capabilities
Fleet Resource Center
Expand Your Routing, Mobile & Telematics Knowledge
Additional Resources
---
Customer Success: Aceitera el Real
Aceitera el Real replaced its manual routing system with Descartes' dynamic route planning and strategic route planning software to increase route productivity, reduce costs, and elevate customer service.
Customer Success: Lift Off Distribution
Lift Off Distribution is attaining better levels of customer service and greater operational efficiencies by implementing strategic route planning.
Looking to meet with a solution expert?