Handle More Shipments with Less Overhead
Descartes' extensive customs and logistics domain expertise is embodied in a comprehensive technology platform designed to help brokers and forwarders more efficiently run complex international operations. On-demand solutions enable large and small organizations to take advantage of robust capabilities for bookings, security filings and customs entries, shipment, and financial management.  Our market-proven solutions automate the collection of shared data and multi-party shipment processes and help brokers and forwarders extend the command of operations with their logistics partners to help meet their delivery performance objectives.
Our broker and forwarder customers benefit from:
Enhanced productivity and ability to move more freight with fewer resources;
Better collaboration between regional offices and supply chain stakeholders;
Facilitated compliance with fiscal and security requirements;
Improved planning, execution and end-to-end visibility of import/export logistics; and
The ability to provide value-added, real-time transit information to customers.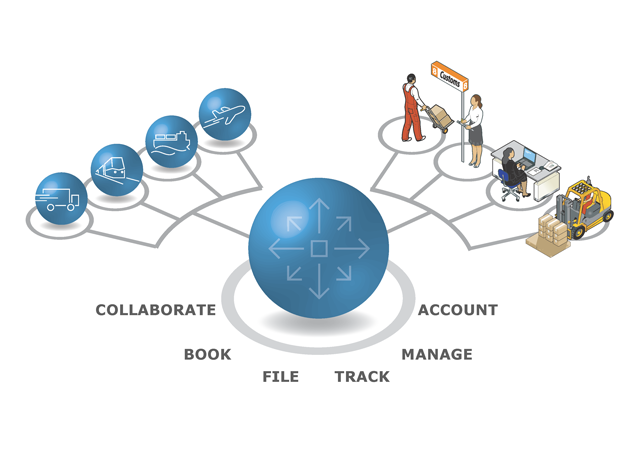 Descartes' comprehensive on-demand Broker and Forwarder Enterprise Systems solutions include: