Ecommerce Shipping Made Fast & Easy
---
Create workflows to streamline shipping processes and label generation and leverage barcode scanning to improve shipping accuracy
Rate-shop across extensive array of parcel and LTL carriers, leverage lower shipping rates and greater service options
Shipment Tracking Visibility
Provide real-time shipment to customers to enhance visibility across carriers to enhance the customer experience
Marketplace and Sales Channel Integration
Integrate with all the leading ecommerce marketplaces and platforms, CRM, and accounting systems
Improve the returns experience with prepaid or pay-on-use returns labels
Global trade services for product classification, duty calculation and denied party screening
Cost Effective Ecommerce Shipping & Visibility Regardless of Mode, Carrier or Scale
---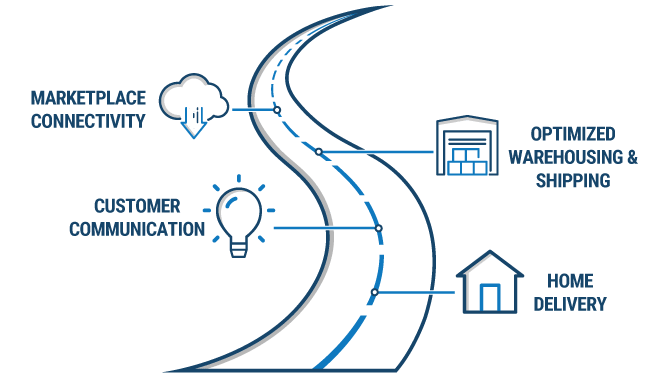 Sell and ship anywhere
Reduce shipping costs
Onboard new carriers and sales channels
Handle higher order volumes with less effort
Better serve customers
Readily scale your business
Our Shipping Solutions at a Glance
---

— Rudy Bergstrom, Operations Consultant to The Tool Nut
---
"In a matter of weeks, we completely switched over to the Descartes ShipRush solution. UPS, USPS, FedEx and ground-courier systems are all nicely tucked into the parcel solution and that operation is going very well."
Ready to see Descartes Ecommerce Shipping in action?
---
Additional Resources
---
Customer Success - ZUP
Parcel and Less Than Truckload (LTL) Freight Shipping in One Complete Solution
Customer Success - The Tool Nut
Driving Customer Satisfaction with Descartes OzLink™ Mobile Warehouse & Descartes ShipRush™
Advanced Tracking with Descartes ShipRush™
All shipment details, no matter the mode, available in our cloud-based shipment history database
Looking to meet with a solution expert?