Descartes Shipping for UPS
Fastest Way to Rate, Ship, and Track with UPS
---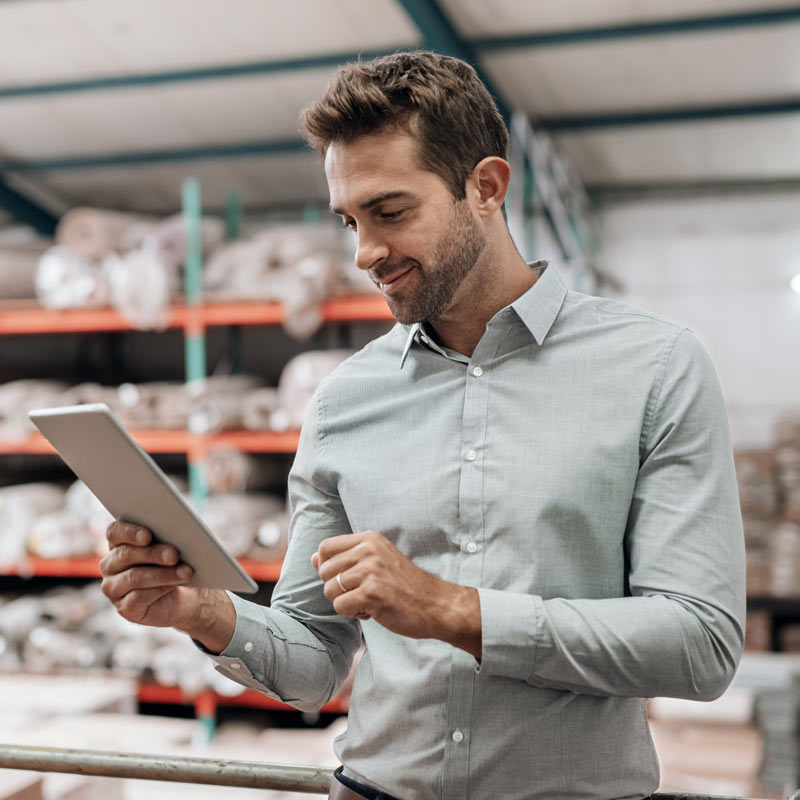 Used by thousands of companies, Descartes Shipping™ Solutions for UPS is the fastest way to rate, ship, and track with UPS. Easily check delivery times and validate addresses to ensure packages arrive exactly where and when they are needed. Descartes Shipping for UPS is UPS Ready certified, and Customer Technology Program (CTP) vendor approved.
Descartes Shipping™ Solutions for UPS
Descartes OzLink for UPS Free
Front Office UPS Automation
Introductory solution to help quote shipping costs accurately and confirm delivery timeframe
Single transaction processing
Single package rating
City/State Validation
FREE
Descartes OzLink for UPS Plus
Gain More Visibility and Control
Easiest way to:
Rate all UPS services
Check delivery times
Validate addresses
Ensure packages arrive exactly where and when they are needed
Expands on the Free edition to provide:
Side-by-side published and negotiated rates
Rate multi-piece shipments
Street-level address validation
Full Proof of Delivery
Excel-based bulk processing
Shipping from Excel
Starting at $245.00per year
Descartes OzLink for UPS QVRT
Automated Shipping Rate Visibility and Archiving
Automated visibility to 3rd party drop-shipped shipment costs before receiving your UPS Bill
Strategically designed to interact with a standard UPS QVD
Automatically captured and archived Proof of Delivery for all shipments. Happens automatically everyday; Operates hands-free and automatically
Starting at $1,548
Descartes OzLink for UPS Pro
Fastest way for QuickBooks or NetSuite users to ship UPS packages
Integrates  all versions of QuickBooks and/or NetSuite with UPS WorldShip
Fastest way for QuickBooks or NetSuite users to ship UPS packages
Share shipment details in real time with QuickBooks for NetSuite
Starting at $490
Descartes ShipRush for UPS
Connect to UPS in minutes
Select from 90+ sources like Shopify, WooCommerce, eBay, Amazon, Etsy, BigCommerce, Magento, QuickBooks or upload orders via Excel and more
Easily manage and ship orders all in one solution
Intuitive automation rules eliminate time consuming manual/redundant processes
Descartes OzLink for UPS Custom
Drive Order Fulfillment Accuracy and Efficiency
Benefit from real-time UPS Worldship integration with internal systems, tailored to company specific needs 
Advanced integration to all order management and ecommerce applications in the market
Streamline your shipping operations and automate the UPS fulfillment process ---
Rick Gemereth, CIO from Lionel Racing
"With Descartes Shipping for UPS we could improve customer choice and lower transportation costs."
The Descartes for UPS Difference
Solutions are purpose-built for different customer types, sizes and needs
Increases productivity and accuracy with seamless integration to UPS, ecommerce, and internal systems
Reduces shipping costs by leveraging UPS account discounts
Provides better customer service from rating through package tracking and notifications
Reduces fulfillment processing time with automated shipping rules
Building an Ecommerce Tech Stack for Fast & Flawless Fulfillment
---
Content Center
---
Help yourself to a wide selection of articles, videos, guidebooks, and customer case studies.  Decades of knowledge and experience are available that will help you upgrade your overall warehouse knowledge.
Video
Descartes Commerce Essentials for NetSuite™
Deliver an outstanding customer experience by automating warehouse and shipping processes
Descartes Ecommerce Tech Stack
Overcome order fulfillment problems and warehouse inefficiencies with a high-performance ecommerce technology stack from Descartes.
Are you ready to transform your operation?